There are currently 90 missionary families, whose work around the world is supported monthly through the people of Calvary's Faith Promise gifts. (Some missionaries are not listed below because they are retired or serving creative access people-groups.) To learn more about how Calvary supports missionaries, or even how you can become a missionary, check out our Global FAQ.
« Back to Missionaries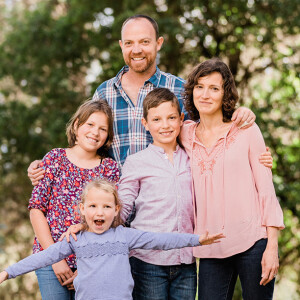 Blake and Nicole Arensen
Kenya | CTEN 
Blake and Nicole use a history magazine, started by Blake's father Shel, as a tool for friendship evangelism among the white settler community of Kenya. Blake works on graphic design, database management, and marketing. Nicole helps manage the magazine's finances and meets with other mothers of young children in the community.