There are currently 90 missionary families, whose work around the world is supported monthly through the people of Calvary's Faith Promise gifts. (Some missionaries are not listed below because they are retired or serving creative access people-groups.) To learn more about how Calvary supports missionaries, or even how you can become a missionary, check out our Global FAQ.
« Back to Missionaries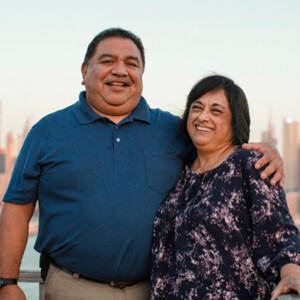 Dan & Darice Gutierrez
California/North America | American Indian Bible Institute
Serving with American Indian Bible Institute, Dan and Darice disciple Native Americans and Hispanics with the goal of developing godly servant leaders within their own cultural orientation. Dan disciples many individuals in addition to preparing and running several group Bible studies. This year he will move from sitting on the United Indian Mission International Board of Directors to taking on the role as interim US Field Director of UIM.