There are currently 90 missionary families, whose work around the world is supported monthly through the people of Calvary's Faith Promise gifts. (Some missionaries are not listed below because they are retired or serving creative access people-groups.) To learn more about how Calvary supports missionaries, or even how you can become a missionary, check out our Global FAQ.
« Back to Missionaries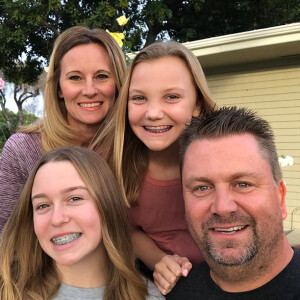 Jeff & Kim McKee
California | Fellowship of Christian Athletes
The McKees serve as Area Directors within North Orange County. They prayerfully create and sustain the plan to grow the FCA ministry in North Orange County through Board, Donor, and Staff development. They are responsible for working with staff and volunteers to fund and manage the finances of the ministry. As the spiritual leader guided by God and devoted to Jesus Christ, the Area Director models the FCA values of Integrity, Serving, Teamwork, and Excellence in dealing with staff, volunteers, athletes and coaches.