21 Days of Worship & Prayer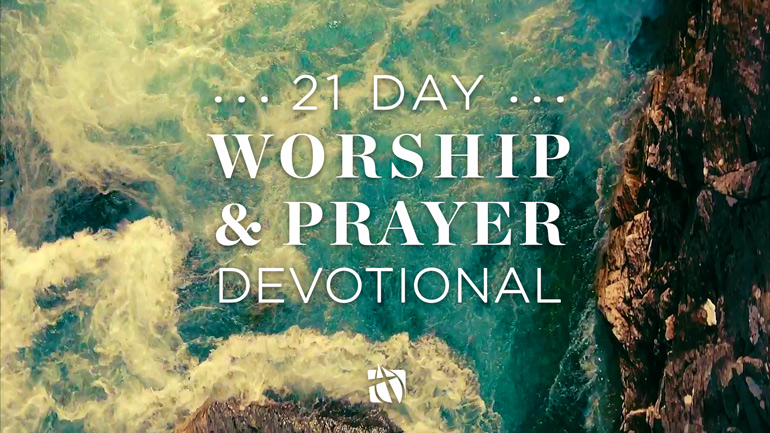 "Let everything that has breath praise the Lord. Praise the Lord!" Psalm 150:6
We are made to worship, hard-wired by our Creator to be in awe of Him and express the reverence, respect and worth He is due. To help us all grow in this area, Calvary's Creative Team launched a 21-Day Worship & Prayer Devotional this past Sunday. We hope these daily meditations have been a blessing and encouragement to you.
As we enter into week two of our BREATHE series, we will explore how worship is a response of reverence that realigns us to the reality of God. All throughout the Psalms—the devotional guide, prayer book, and hymnal of the people of God for thousands of years—we see how God moves through moments of worshiping Him to realign our outlook of fear into faith, despair into hope, anxiety into peace, and battles into blessings.
We gather each week to worship through songs, scriptures, sermons and sacraments. In these times together, our focus is realigned from the earthly to heavenly. The pattern of our lives is realigned from our ways to Jesus' way. And, our hearts and minds our realigned toward Christlikeness through the truth of God's Word and the work of God's Spirit. (Colossians 3:1-15)
We give to God through our worship that which He deserves: everything! It is in this reorientation of all we are, all we have and all we do back towards the reality of God and His holiness that we become worshipers. This is where the great commandment to "love the Lord your God with all your heart, all your soul, all your mind, and all your strength" (Mark 12:30) is met with the great invitation to "worship the Father in spirit and truth, for the Father is seeking such people to worship Him." (John 4:23) This is about building a whole life of worship marked by praise, thanksgiving, obedience and love!
Please join us Sunday as we continue this conversation at 9:00 + 11:00 am. And, you can follow along with our Worship & Prayer Devotional Guide here on our website by checking back each day until September 1st, or follow it on any of our social media:
Trevor Behrns
Creative Team Lead Pastor



Calvary Weekly Email
Sign up to receive the weekly Calvary email of the Pastor's Blog to get biblical insights and ministry updates on life at Calvary as we follow Jesus together.