A Fruitful or Fruitless Life This Year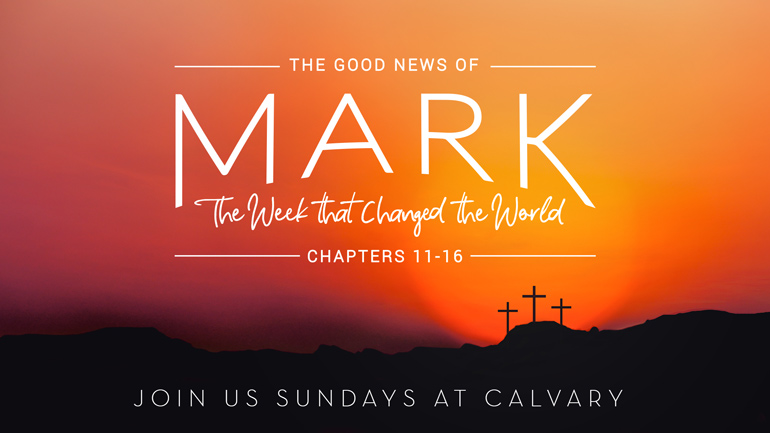 Dear Calvary Family,
Joy and I felt so blessed when we were able to purchase our first home many years ago. We decided to plant a garden which included a dwarf peach tree and rhubarb. I watched both of those plants grow so well that first year. They looked great. And then I picked a peach which looked ripe but was full of dry pulp. And the rhubarb was terrible. How frustrating since both looked so ripe and ready but neither one was worthy of eating.
As I diagnosed the problem, I did not give the peach enough water and nourishment. And, I have since learned, you do not pick rhubarb the first year it produces fruit. My verdict: not enough nourishment for the tree and not enough patience for the rhubarb.
My fruitless efforts were a result of user error and failure on my part. I thought they looked so good, and they did, but I had nothing to show for it.
I still reflect on that first year of gardening on how easily I was deceived by the outer appearance of prosperity. Fruitful living requires proper nourishment and faithful perseverance and patience.
Jesus also used a tree to help us learn about an effective fruitful fulfilling life. When a fig tree did not provide Him with figs, He cursed it and it died. Seems harsh to some until we learn the greater lesson He teaches on moving from a fruitless to a fruitful life.
Sadly, too many people today face an unfulfilling life with no real purpose. Two weeks ago I spoke with a professional therapist that shared how many clients are seeking help because their life lacks meaning and fulfillment. That is such a painful way to wake up each day.
As we move into 2019, my desire is that we all find real meaning, purpose and a fulfilling life where we bear the kind of fruit that counts with Jesus. For those who like to read ahead, look at Mark 11:12-26. I will teach on that passage and give you two ways to pursue a fulfilling life that bears flavorful and desirable fruit that counts for eternity.
Pastor Dave





Calvary Weekly Email
Sign up to receive the weekly Calvary email of the Pastor's Blog to get biblical insights and ministry updates on life at Calvary as we follow Jesus together.