Entering a New Season Together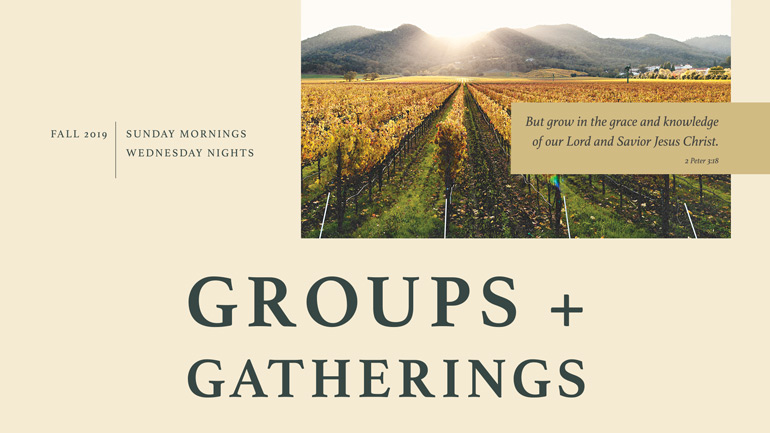 Hey Calvary Family,
With the hot weather today, it certainly doesn't feel like it but summer is sadly coming to an end very soon. Kids are back in school and people have already returned to the rhythms and routines that the school year seems to bring for adults, too.
One of the joys of summer is the way we organically spend time in community with one another. There's a relaxed lingering that helps us connect in a deeper way. But, now that we are in this more structured and often more full season, we need to make time for community and be intentional about pursuing the growth that happens as we share our lives together.
That's why we are so excited about the launch of new Groups and Gatherings on both Sunday mornings and Wednesday nights. Everything is getting started now.
September 4 at 7:00 pm: Come take part in one of our new midweek series based around areas of learning or common lifestage interests on Wednesday Nights

September 8 at 11:00 am: Join us by the Field to hear all about the opportunities available in this new season of ministry on Sunday Mornings
Also, we are looking forward to hearing a great message from Tim Celek, who is now going to be preaching here at Calvary on September 8th. I'm excited for you to hear from him and I'm happy to have another opportunity to explore Jonah's journey with you this Sunday morning at 9:30am. Our series through the Book of Jonah is meeting us in our deepest need right now and I know that will continue this Sunday. I'll see you there.


May the Lord Bless You and Keep You,
Pastor Eric
Calvary Weekly Email
Sign up to receive the weekly Calvary email of the Pastor's Blog to get biblical insights and ministry updates on life at Calvary as we follow Jesus together.