"Jesus Was Rejected, So We Could Be Accepted"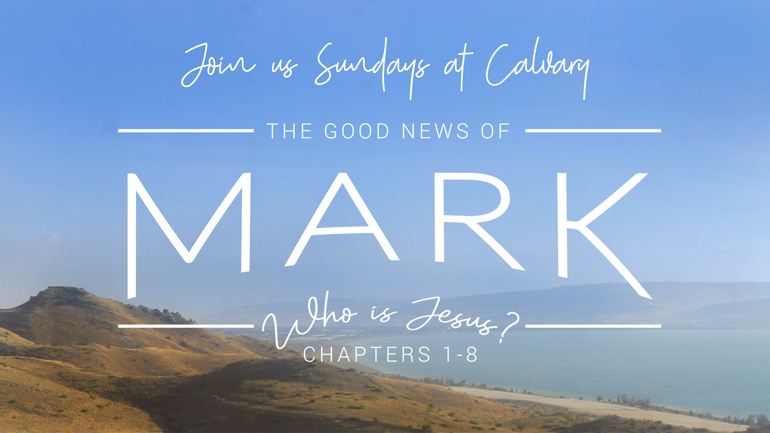 Jesus' hometown of Nazareth had a population of about 300 people, about the size of the modern California town of Nord (I will buy a pie and hand deliver it to your house if anyone can prove to me they have ever visited Nord, Ca!). Nazareth was a small town where everyone knew one another. It was off the beaten path of trade and transportation. The village of Nazareth is never mentioned in the Old Testament or any rabbinical writings before the time of Jesus.
It was in this small town, where the Savior of the world would grow up being trained in the family business of carpentry. This is the location and setting of Sunday's passage from the Gospel of Mark, Chapter 6, as we continue our 2018 sermon series through the first 8 chapters of Mark asking the question, "Who is Jesus?"
This Sunday (Father's Day!), we will examine how Jesus was not only rejected by the Gentiles and the Jews during His earthly ministry, but He was also rejected as Messiah by the very people who knew Him the best, in His hometown of Nazareth. Jesus was amazed by his own people's unbelief, uttering the famous words of Mark 6:4 upon being rejected by them, "…A prophet is not without honor except in his hometown and among his own relatives and in his own household."
In His earthly life, Jesus never signed an apartment lease or took on a mortgage or bought patio furniture for the backyard. He never married or became a Father or held a spot on the neighborhood association board. Jesus is recorded as saying in Luke 9:58, "The foxes have holes and the birds of the air have nests, but the Son of Man has nowhere to lay His head."
Here is the irony and beauty of Jesus: Jesus was rejected, so we could be accepted.
Jesus gave up the comforts of an earthly home and accepted the rejection of His culture, people and neighborhood so that we could be accepted by God. Since the fall of humanity in Genesis 3, You and I and the world's population has willingly rejected God and the consequence for our rejection is eternal punishment. Jesus came into our world, suffered the rejection of the world and paid the penalty of our sin, so that whoever believes in Him would be accepted not simply into an earthly home, but an eternal, heavenly home. John 1 states in much better than I can, "He was in the world, and the world was made through Him, and the world did not know Him. He came to His own, and those who were His own did not receive Him. But as many as received Him, to them He gave the right to become children of God, even to those who believe in His name." (John 1:10-12).
This is good news. This is the Gospel! I invite you to come this Sunday morning at 9:00 am or 11:00 am to be encouraged by this truth. I also want to invite you to take one of these next steps in living out your faith:
#1 – POWER & PRIVILEGE: This Friday evening and Saturday morning, we are partnering with Emmaus Church here in Santa Ana to host a Racial Reconciliation Workshop on our campus. Now is the time for The Church to engage in difficult conversations on the topics that divide us so that we can lean into God's Word and be led by the Spirit. The world needs to see that we're for each other and for our neighbors. Invite your friends! calvarylife.org/reconciliation
#2 - FOLLOWING JESUS TOGETHER: Get connected with others from Calvary and learn the core basics of Following Jesus together this summer on Wednesdays at 7:00 pm in Fellowship Hall or Sundays at 11:00 am in the Library. Join us as we gather for sharing, prayer and a short lesson to help you grow in your faith. Learn more at Connection Point in the Lobby this Sunday or calvarylife.org/together
#3 - COME TO THURSDAY NIGHT WORSHIP each Thursday in June from 7:30 - 8:30 pm in the Underground. Experience a time of Spirit-filled, passionate worship through music and a word of encouragement to encounter, engage and embrace the love of Jesus. calvarylife.org/thursday
It is a joy to walk this journey of faith with you!
Matt Doan
Reach Pastor



Calvary Weekly Email
Sign up to receive the weekly Calvary email of the Pastor's Blog to get biblical insights and ministry updates on life at Calvary as we follow Jesus together.