"One is Coming Who is Mightier than I"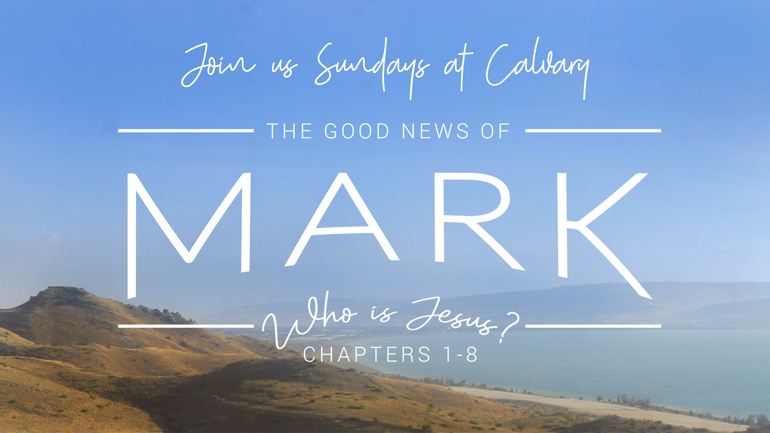 About a 90 minute drive north from Calvary Church, on a bluff overlooking the Pacific Ocean, sits the majestic Getty Villa. The Villa was originally inhabited by an oil tycoon and art collector, J. Paul Getty. Today it houses over 44,000 Greek, Roman, and Etruscan antiquities. One of the amazing pieces you will find at the Villa is an eight-foot bronze statue of Roman Emperor Tiberius (42 B.C.-37 A.D.), who ruled over the Roman Empire during the life of Jesus.
This statue dates back to 37 A.D. It was damaged, yet preserved, by the eruption of Mount Vesuvius in 79 A.D., and then was discovered in 1741 during excavation. Although Emperor Tiberius' life wasn't very impressive (he lived a sad and vulgar life), the fine detail and age of the statue (it's 2,000 years old!), along with the extensive restoration it has gone under in the last 5 years, makes it one of the most impressive pieces at the museum.
If you look down at the statue's feet, one detail you will notice is Tiberius' sandals.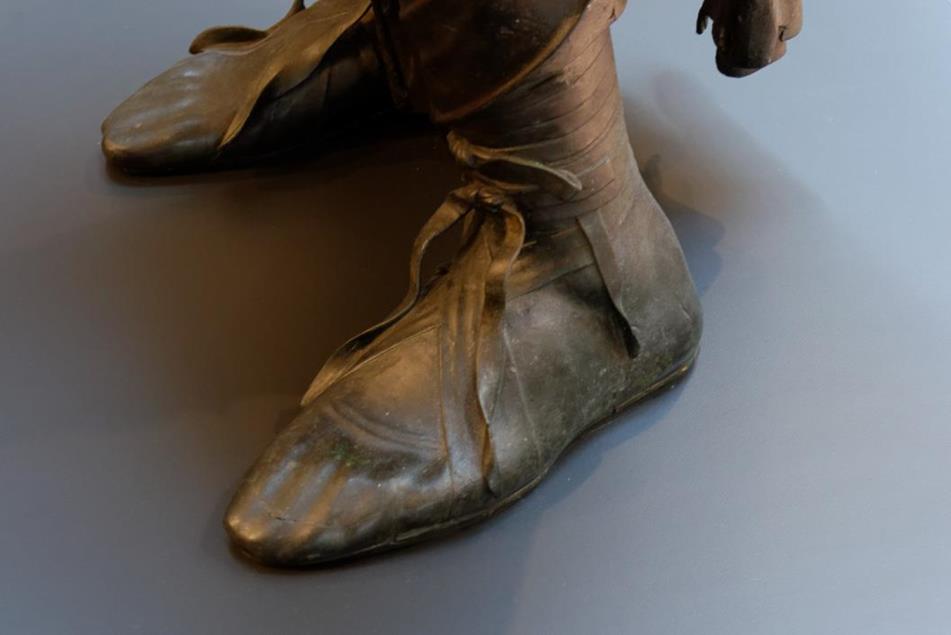 The bronze statue gives us insight into what shoes looked like in the 1st century world of Jesus. It makes me think of the words of John the Baptist in Mark Chapter 1, where he says,"…After me One is coming who is mightier than I, and I am not fit to stoop down and untie the thong of His sandals." (Mark 1:7).
In the 1st century world of Tiberius and John the Baptist, slaves were sadly part of the culture. When the head of a household or guests would enter a home, the lowest of the slaves would get down on their knees, remove their master's sandals and wash the dirt and grime off their feet. It was a disgusting and lowly job. In Mark Chapter 1, John the Baptist proclaims that he isn't even worthy to perform this lowliest of tasks on the one who is to come. The people listening to John must have been amazed. Who is this one John talks about? What makes him so mighty? John doesn't even feel worthy to be his slave? I am sure the people were hoping this mighty one to come would overthrow the awful Tiberius and the Roman government.

Yet, as we will discover in our 2018 series through The Good News of Mark, The "One is coming who is mightier than I" had a much bigger mission than just stepping over Tiberius (pun intended!). In Mark 10:45 we read, "For even the Son of Man did not come to be served, but to serve, and to give His life a ransom for many."
Our prayer for 2018 is that you will see the servant-king Jesus as "the one coming who is mightier than I" and that this will lead to greater worship of Him in every area of your life! We can't wait to see you tonight at 7:00 pm as we launch new Wednesday Night programs and then this Sunday morning at 9:00 am or 11:00 am (sandals optional), as we continue our journey through the Gospel of Mark.

Until all have heard of the Mighty One,

Matt Doan
Reach Pastor





Calvary Weekly Email
Sign up to receive the weekly Calvary email of the Pastor's Blog to get biblical insights and ministry updates on life at Calvary as we follow Jesus together.