Our God is Generous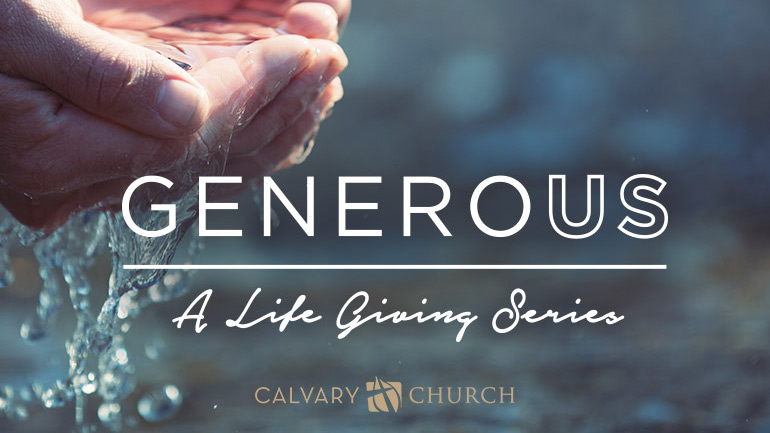 Our God is a very generous God, and many times He makes a miraculous event occur to remind us of how generous He is. In Scripture, we see His power to part the Red Sea and later the Jordan River so Israel could finally occupy the "promised land."
There is another amazing, but true, story known as "The Church Moved by the Hand of God" that again reveals how generous our Lord is:
In the 1870s, when the citizens of Swan Quarter, North Carolina, began looking for a piece of property for a new Methodist church building, their sights fell on a nice piece of elevated land where the structure would be reasonably protected from coastal flooding. But the landowner, Samuel R. Sadler, declined their offer.
So the church was built on another site and dedicated on September 16, 1876. Within a matter of days, however, a monster hurricane reached landfall at this precise location. One casualty of the storm was the brand-new Swan Quarter United Methodist Church, which was lifted up off its pilings by the surging tide of storm water pushed in from the Pamlico Sound and was carried north for two blocks—floating, intact—and then inexplicably east across the Carawan Canal, eventually coming to rest on the very tract of land its leaders had originally requested along Main Street. Title to the land was eventually obtained in 1881, where the church remains to this day
After this miracle, they changed the name of the church to Providence United Methodist Church because they believe God was providential in securing their new location. Now God does not always move so dramatically in our lives. Not every generation gets to see the parting of the Red Sea or a church floating to a new location, but we all can experience the joy of a generous God that both knows and seeks to bless us out of His generosity. I believe we all could tell our own stories of God's blessing and provision throughout our lives.
I'm looking forward to this Sunday morning, and hope to see you there, as together we explore life- giving insights from God's Word on how to experience the joy, freedom and purpose of a generous life.
David Mitchell
Senior Pastor
Calvary Weekly Email
Sign up to receive the weekly Calvary email of the Pastor's Blog to get biblical insights and ministry updates on life at Calvary as we follow Jesus together.