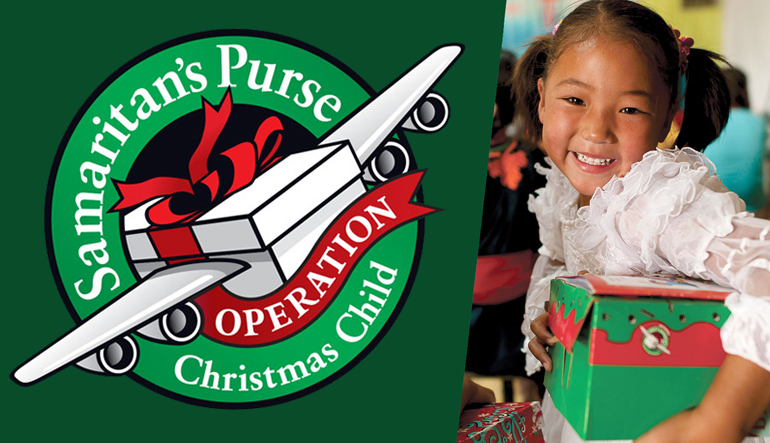 After sharing the story of the Good Samaritan, Jesus said, "Go and do likewise." That is the mission of Samaritan's Purse- to follow the example of Christ by helping those in need and proclaiming the hope of the Gospel. This Christmas season, you can join up in that mission by getting involved with Operation Christmas Child. OCC reaches children, their families, and communities for Christ in over 150 countries by partnering with churches and ministries to send "shoebox" gifts around the world. Here are some ways you can get involved here at Calvary:
Take and fill a box: Every Sunday in November, come to the Worship Center lobby to pick up a shoebox and brochure to fill with gifts for a child around the world!

Take a Shift at the Processing Center: In the Worship Center Lobby, you can sign up to work a shift at OCC's new Processing Center in Fullerton. You'll be able to help pack boxes, distribute gifts, and organize shipments to bless our international community.

Come to Calvary Christian School's Operation Christmas Child Chapel: This year, CCS is excited to hear from Mr. Hollis, who will be sharing about his personal experience with OCC and how it has impacted both his life, and the lives of children around the world. Join us on Wednesday, November 14 at 8:30am in the Chapel or 10:00am in the Student Underground.
Contact Barbara at