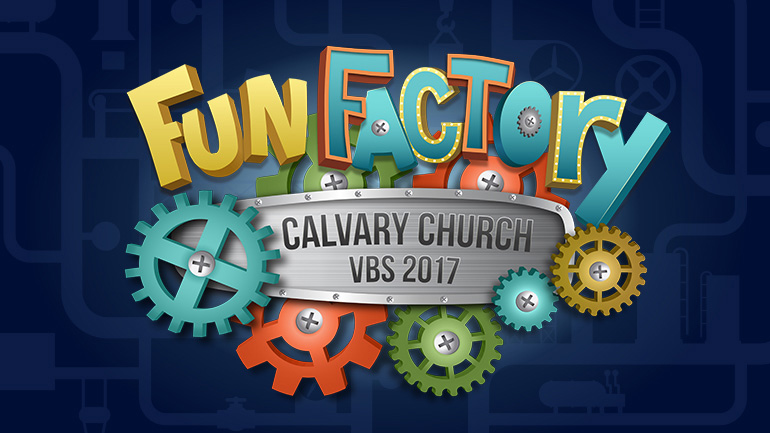 2017 VBS Story Videos
Give your kids the gift of watching the Fun Factory stories and craft videos again and again! DVDs are now available... or you can get on-demand Digital Video anytime and anywhere!
Stream and Download Fun Factory $9.99
There are lots of ways to watch Vimeo videos on devices other than your computer using the Vimeo App - See Supported Devices
You can also now watch and stream previous year's VBS Videos!

DVDs are also available for $10.00
VBS Photos + Videos
Fun Factory VBS 2017
Monday, July 24 - Friday, July 28
Send your kids on an imaginative adventure!
At Fun Factory VBS (Vacation Bible School), kids discover not only that God made them the way they are, but for a purpose too! Fun Factory is filled with incredible Bible-learning experiences kids see, hear, touch, and even taste!
Join us for daily adventures at FUN FACTORY VBS July 24-28 from 9:00 am – 12:30 pm. Calvary's VBS is open to kids entering grades 1 through 6 (in the fall of 2017). And best of all, it's all FREE!
Be sure to join us Sunday, July 30, 2017 for the VBS ONE SERVICE at 10:00am!
Discover More About VBS:
· Find out what to expect - Daily Schedule
· Keep VBS FREE for all - Donate Snacks + Supplies
· Help make a difference - Penny Project
· Nursery-K for volunteers' kids - Early Childhood
· VBS for kids with special needs - BRIDGE
· Find answers to common questions - VBS FAQ
· Join us Sunday, July 30 - VBS One Service
SAVE THE DATE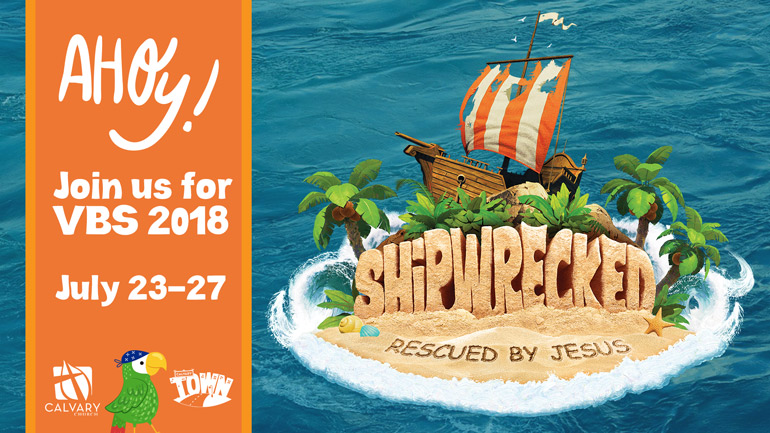 SHIPWRECKED VBS
July 23-27, 2018