SO, LOVE
REACH WEEK | MARCH 9-18
"Beloved, if God so loved us, we also ought to love one another." 1 John 4:11
Our theme this year is timely: So, Love. God is calling each one of us to to love and reach the world with the great message of salvation through Jesus Christ. God works through individuals like you and me – using our talents, time, and financial resources to accomplish His purposes. Join us for Reach Week 2018 where you will hear, see, and experience opportunities that will challenge you to discover how your life can be used to love like Jesus, change the world and advance God's kingdom.


---
SCHEDULE OF EVENTS
FRIDAY, MARCH 9
Missionary Orientation* | 4:00pm | Worship Center
Dinner for Missionaries* | 5:30pm | Fireside
Renovación Multicultural Missions Dinner | 7:00pm | Gym
Featuring Spanish-speaking missionaries
SATURDAY, MARCH 10
Short-Term Trip Dessert | 6:00pm | Fellowship Hall
No tickets needed - come and explore upcoming opportunities!
SUNDAY, MARCH 11
Worship Services | 9:00 + 11:00am | Worship Center
Speaker: John Rinehart, Founder of Gospel Patrons
Servicio Devocional | 11:00am | Samsvick Chapel
Story Night | 6:00pm | Worship Center
"Around the World in Eighty Minutes" with Calvary Missionaries
MONDAY-WEDNESDAY, MARCH 12-14
Reach Missionary Retreat* | Mt. Crags & Glimore Camp
WEDNESDAY, MARCH 14
Monthly Dinner Global Edition | 6:00pm | Field
Global Family Fun Night | 7:00pm | Fellowship Hall
Student Ministries Missions Events | 7:00pm | Underground
THURSDAY, MARCH 15
Women With a Mission Brunch | 9:00am | Fireside
Thursday Night Worship Global Edition | 7:30pm | Underground
College Reach Event | 9:00pm | Underground
FRIDAY, MARCH 16
Good News Tour: Rend Collective Concert | 7:00 pm | Worship Center
Tickets Required. Available at our Bookstore or calvarylife.org/concert
SATURDAY, MARCH 17
Reach Global Dinner | 6:00pm | Fellowship Hall
Tickets required, available in Lobby
Speaker: Pastor Berti Dosti-Albania Sister Church update
SUNDAY, MARCH 18
Worship Services | 9:00 + 11:00am | Worship Center
Speaker: Michele Rickett, Founder of She is Safe
Servicio Devocional | 11:00am | Samsvick Chapel
*=Events created for Missionaries only


---
ABOUT OUR GUEST SPEAKERS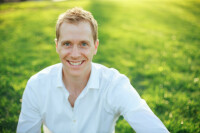 John Rinehart - Founder of Gospel Patrons
John has a background in business and ministry and is passionate about seeing more and more people love Jesus and live for His glory with everything that they have. He is the author of Gospel Patrons and the founder and leader of gospelpatrons.org. Join us March 11 to hear John share about finding and fulfilling your part in God's kingdom.
John earned a Bachelor's of Science in Business from Biola University and a M.Div. from Talbot School of Theology. He's been married to his high school sweetheart, Renee, for 13 years, and the two of them love exploring new countries, meeting new people, and reading old books. They have two cute kids.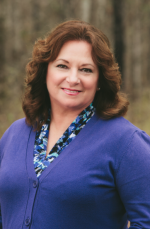 Michele Rickett - Founder of She Is Safe
Come hear how She Is Safe is forging effective strategies to equip oppressed women and girls to break the cycles of abuse and slavery as they learn about and live for Christ. "Our work won't be complete until every one of the 600 million girls in the developing world has her fair opportunity to consider Christ, and become the woman He created her to be."
Michele is a published author and engaging speaker. She has co-authored three books, including the bestseller Forgotten Girls. Michele is married to Daniel Rickett, who serves as Executive Vice President of SIS, and is an author and speaker.