There are hundreds of people serving here at 1010 N Tustin Ave and around the world. The men and women listed below represent a small piece of that larger picture of the body of Christ at work as they guide the ministries of Calvary Church. Whether on staff or a voluntary member of the Elder Board, all those who provide leadership for Calvary need your encouragement and prayers.
All Calvary Volunteer Team Members, Leaders and Coaches are invited to an inspiring night of fun and celebration, Sunday, September 30 from 7:00-9:00 pm in the Calvary Courtyard!
« Back to Leaders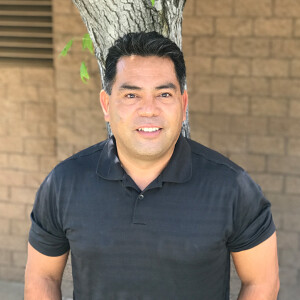 Armando Reyes
Lead
office: 714-550-2328
What do you do at Calvary?
Preaching, teaching the Hispanic group, training for volunteer leaders, Calvary Evangelistic events and outreach in Hispanic communities.
How did you become a follower of Jesus?
I grew up in Mexico in a poor and dysfunctional family, I was Catholic for 23 years but did not know Christ as Savior. In my teens I had many emotional problems and depression that led me to use alcohol and drugs and living a very empty life. After my second suicide attempt in 1990, I cried out to God and Christ came into my life, he rescued me and I received the call to missions.
Hometown: Monterrey, Mexico
Education / Training: Degree in Biblical Studies with emphasis in Missions ( Rio Grande Bible Seminary) Edinburgh, TX
At Calvary Since: 2003
Favorite Bible Verse: Mateo 28:19-20
Children: Nehemiah, Nathan
Married to: Rocio
Married since: 2003