There are hundreds of people serving here at 1010 N Tustin Ave and around the world. The men and women listed below represent a small piece of that larger picture of the body of Christ at work as they guide the ministries of Calvary Church. Whether on staff or a voluntary member of the Elder Board, all those who provide leadership for Calvary need your encouragement and prayers.
All Calvary Volunteer Team Members, Leaders and Coaches are invited to an inspiring night of fun and celebration, Sunday, September 30 from 7:00-9:00 pm in the Calvary Courtyard!
« Back to Leaders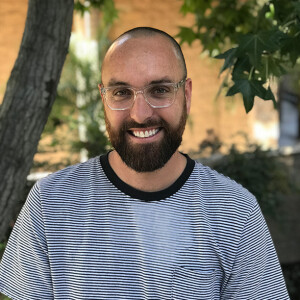 Doug Brown
High School
office: 714-550-2384
What do you do at Calvary?
I oversee the High School Ministry. We have so many wonderful volunteers, students and parents who are involved in High School Ministry and I am grateful to be able to work with them all!
How did you become a follower of Jesus?
I was very lucky in that I was brought up in a loving home that made Christ the center of life. I dedicated my life to Christ at a young age through the ministries of Calvary Church. I was mentored by Jeff Biddle, Matt Doan, Tim Nellis and many more throughout my time in youth ministry. During those times a full picture of the gospel of Jesus was being painted. I decided that based on my faith in Jesus and through the example of Godly people I would dedicate my whole life to God. I am so grateful to my loving parents and loving church who have supported and fostered the image of Christ in my life.
Hometown: Orange Native
Education / Training: Biola University: BS in Organizational Leadership, Talbot Theological Seminary: MA Philosophy of Religion and Ethics (In process)
At Calvary Since: 2009
Favorite Bible Verse: 1 John 5:20
Children:
Married to: Jesse
Married since: 2007