There are hundreds of people serving here at 1010 N Tustin Ave and around the world. The men and women listed below represent a small piece of that larger picture of the body of Christ at work as they guide the ministries of Calvary Church. Whether on staff or a voluntary member of the Elder Board, all those who provide leadership for Calvary need your encouragement and prayers.
---

Learn more about Pastor Eric Wakeling, the process up to this point and the journey ahead at calvarylife.org/pastor
« Back to Leaders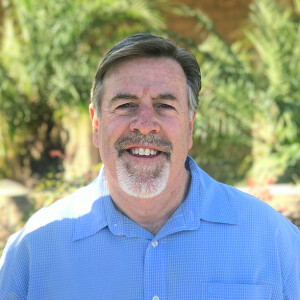 Rick trusted Christ as his personal Savior at the age of 19 while attending Forest Home Christian Camp.
Attending Calvary since 1976, it is here that he met and married his wife, Karen Bauer Bergstrom. Years later Rick realized that Karen had also attended Forest Home during that same weekend and was praying for his salvation even though she had never met him. He has been a member of Calvary since 1982
Rick is currently serving on Calvary's Trustee Board, the Building Committee, College Ministry staff and various ways in Student Ministries. In previous years Rick has served on the Calvary's Elder Board from 2007 - 2013, Calvary's Trustee Board, and on the Children's Ministry Board.
Rick and Karen were married in 1983 and have raised their four children here at Calvary.
Over the past 35 years Rick has worked in the financial services and real estate industry. He is currently involved in residential real estate and commercial, industrial real estate development.
Term: July 2015 – June 2018