There are hundreds of people serving here at 1010 N Tustin Ave and around the world. The men and women listed below represent a small piece of that larger picture of the body of Christ at work as they guide the ministries of Calvary Church. Whether on staff or a voluntary member of the Elder Board, all those who provide leadership for Calvary need your encouragement and prayers.
All Calvary Volunteer Team Members, Leaders and Coaches are invited to an inspiring night of fun and celebration, Sunday, September 30 from 7:00-9:00 pm in the Calvary Courtyard!
« Back to Leaders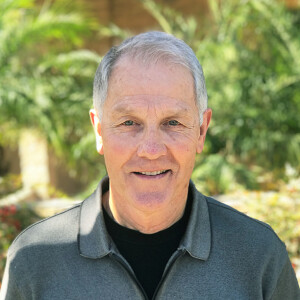 Steve has had the privilege of attending Calvary Church since 1951. At the age of 6 he accepted Christ in a Sunday School class taught by Woody Eumarian at the old Santa Ana campus. At the age of 12 Steve clearly remembers committing his life to Christ at home. While in college, Steve's faith and commitment to live for Christ were greatly impacted by the Calvary Chapel movement led by Chuck Smith.

In the 64 years that he has attended Calvary, 43 of those have been with his wife, Clara, and their two daughters. Their daughters' families, including three of their five grandchildren, are also a part of the Calvary, making a total of 4 generations.

Over the years Steve has been active in many ministries at the church from youth to adults. He has served on a number of boards (Elders, School, Trustees, and Adult Ministries) and numerous committees. He has taught classes for New Believers, money management, and others, and has discipled and mentored groups of young men. Steve and Clara have gone on numerous short-term mission trips and look forward to more opportunities.

For 25 years Steve was in the air conditioning business, having his own company for 15 of those years here in Orange County. Since then he has served as the COO/Executive Director of a mentoring ministry to Christian leaders called The Master's Program. He also serves on the board of directors for Priority Living and The Barnabas Group.
For fun, Steve cycles a road bike and rides a motorcycle. He and Clara enjoy the outdoors, traveling, and being involved in the lives of their kids and grandkids.

1st Term: July 2012 – June 2015
2nd Term: July 2015 – June 2018