There are hundreds of people serving here at 1010 N Tustin Ave and around the world. The men and women listed below represent a small piece of that larger picture of the body of Christ at work as they guide the ministries of Calvary Church. Whether on staff or a voluntary member of the Elder Board, all those who provide leadership for Calvary need your encouragement and prayers.
All Calvary Volunteer Team Members, Leaders and Coaches are invited to an inspiring night of fun and celebration, Sunday, September 30 from 7:00-9:00 pm in the Calvary Courtyard!
« Back to Leaders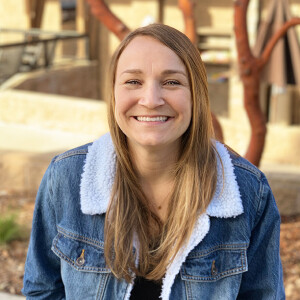 Eryn Holm
High School
office: 714-550-2327
What do you do at Calvary?
I help lead the High School Ministry at Calvary (Grades 9-12). We facilitate two weekly programs for students to engage in, I am responsible for shepherding the high school students at Calvary, with an emphasis on the female students
How did you become a follower of Jesus?
I grew up in a home with parents who follow Jesus and introduced me to Him at a young age. At the age of 5 I said a prayer of repentance and asked Jesus to come into my life. However, it was not until a camp experience in 8th grade where the Lord really grabbed a hold of my heart and I truly surrendered my life to Him knowing that, "Whoever finds his life will lose it, and whoever loses his life for my sake will find it" (Matthew 10:39).
Hometown: Morgan Hill, CA
Education / Training: BA in Communication
At Calvary Since: 2014
Favorite Bible Verse: Proverbs 3:5-6