There are hundreds of people serving here at 1010 N Tustin Ave and around the world. The men and women listed below represent a small piece of that larger picture of the body of Christ at work as they guide the ministries of Calvary Church. Whether on staff or a voluntary member of the Elder Board, all those who provide leadership for Calvary need your encouragement and prayers.
---

Learn more about Pastor Eric Wakeling, the process up to this point and the journey ahead at calvarylife.org/pastor
« Back to Leaders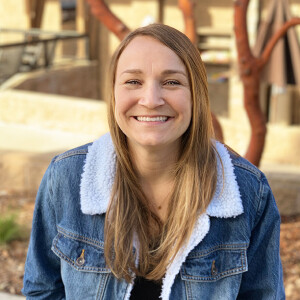 Eryn Holm
High School
office: 714-550-2327
What do you do at Calvary?
I help lead the High School Ministry at Calvary (Grades 9-12). We facilitate two weekly programs for students to engage in, I am responsible for shepherding the high school students at Calvary, with an emphasis on the female students
How did you become a follower of Jesus?
I grew up in a home with parents who follow Jesus and introduced me to Him at a young age. At the age of 5 I said a prayer of repentance and asked Jesus to come into my life. However, it was not until a camp experience in 8th grade where the Lord really grabbed a hold of my heart and I truly surrendered my life to Him knowing that, "Whoever finds his life will lose it, and whoever loses his life for my sake will find it" (Matthew 10:39).
Hometown: Morgan Hill, CA
Education / Training: BA in Communication
At Calvary Since: 2014
Favorite Bible Verse: Proverbs 3:5-6