There are hundreds of people serving here at 1010 N Tustin Ave and around the world. The men and women listed below represent a small piece of that larger picture of the body of Christ at work as they guide the ministries of Calvary Church. Whether on staff or a voluntary member of the Elder Board, all those who provide leadership for Calvary need your encouragement and prayers.
---

Learn more about Pastor Eric Wakeling, the process up to this point and the journey ahead at calvarylife.org/pastor
« Back to Leaders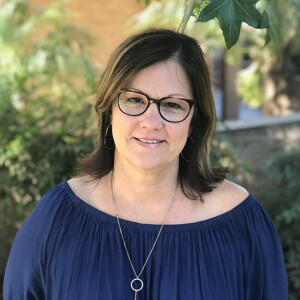 Tammy Harris
Media Arts
office: 714-550-2342
What do you do at Calvary?
As a part of the Communications Team I coordinate the production of visual media used in main services & website. I also have the privilege of hosting the Baptism classes, helping people to understand the significance, to tell their stories and to prepare them for this memorable experience.
How did you become a follower of Jesus?
A Christian family moved into my neighborhood when I was in elementary school that modeled a love for Christ, his Church & each other. They took me to church & youth group, VBS & church camp where I accepted Christ as my Lord and Savior at age 13. I'm forever grateful for the Wilson family & impact they had on my life for eternity.
Hometown: Florence KENTUCKY
Education / Training: Johnson University
At Calvary Since: 1996
Favorite Bible Verse: Psalm 19:7-11
Children: JESSE, ABBY & BENJAMIN
Married to: RANDY
Married since: 1983