There are hundreds of people serving here at 1010 N Tustin Ave and around the world. The men and women listed below represent a small piece of that larger picture of the body of Christ at work as they guide the ministries of Calvary Church. Whether on staff or a voluntary member of the Elder Board, all those who provide leadership for Calvary need your encouragement and prayers.
All Calvary Volunteer Team Members, Leaders and Coaches are invited to an inspiring night of fun and celebration, Sunday, September 30 from 7:00-9:00 pm in the Calvary Courtyard!
« Back to Leaders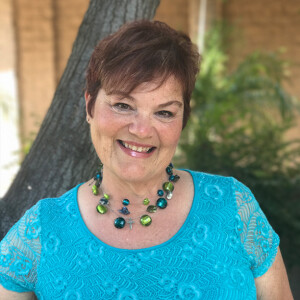 Linda Paszkiewicz
Events + Weddings
office: 714-550-2302
What do you do at Calvary?
I serve our church and community by coordinating memorable occasions such as concerts, weddings, funerals & special events. I am also the drama teacher for the school, a lay counselor and help out at Calvary's Corner Bookstore & Café a few days a week.
How did you become a follower of Jesus?
I accepted Christ as my Savior as a young girl at the 1st United Methodist church in Lodi CA but My faith grew deeper and richer when I started coming here at Calvary in the mid 1990's.
Hometown: Lodi,CA
Education / Training: AA degree in Theatre from CSUFullerton
At Calvary Since: 1999
Favorite Bible Verse: Prov 3:5-6
Children: Alex
Married to: Mark
Married since: 1983