There are hundreds of people serving here at 1010 N Tustin Ave and around the world. The men and women listed below represent a small piece of that larger picture of the body of Christ at work as they guide the ministries of Calvary Church. Whether on staff or a voluntary member of the Elder Board, all those who provide leadership for Calvary need your encouragement and prayers.
---

Learn more about Pastor Eric Wakeling, the process up to this point and the journey ahead at calvarylife.org/pastor
« Back to Leaders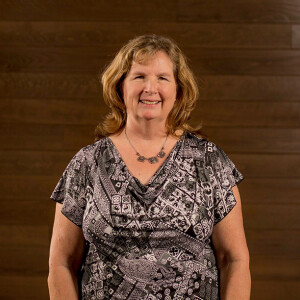 Nona Stripe
Accounts Payable Coordinator
office: 714-550-2314
What do you do at Calvary?
I work in the Business Office paying bills and other expenses for the Church, School and Heritage Building.
How did you become a follower of Jesus?
I was raised in a wonderful Christian home by two parents who lived out their faith in so many ways. They served in Church but also to many people in need throughout our community. They taught my siblings and I that we each had to understand that Christ died for us and we must ask for forgiveness our our sins and become a follower of Christ. When I was nine years old, on Christmas night, I asked my mom if she would go forward with me because I wanted to become a Christian. I prayed with her, and another woman, to accept Christ as my Savior.
Hometown: San Juan Capistrano, CA
Education / Training: Biola University, BS in Business Administration
At Calvary Since: 2015
Favorite Bible Verse: Proverb 3:5-6
Children: Benny, Leah, Beth
Married to: Ben
Married since: 1979