There are hundreds of people serving here at 1010 N Tustin Ave and around the world. The men and women listed below represent a small piece of that larger picture of the body of Christ at work as they guide the ministries of Calvary Church. Whether on staff or a voluntary member of the Elder Board, all those who provide leadership for Calvary need your encouragement and prayers.
All Calvary Volunteer Team Members, Leaders and Coaches are invited to an inspiring night of fun and celebration, Sunday, September 30 from 7:00-9:00 pm in the Calvary Courtyard!
« Back to Leaders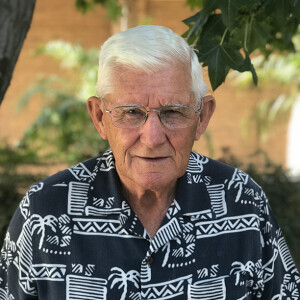 Gordon Kroeker
Facilities
mobile: 714-334-3147
What do you do at Calvary?
I oversee all the custodial requirements that are needed at the Church and School.
How did you become a follower of Jesus?
Came to know Christ as my Saviour in our small town young peoples meetings. Grew up in a Christian home.
Hometown: Steinbach, Manitoba, Canada
Education / Training: High School
At Calvary Since: 1975
Favorite Bible Verse: As for me and my house we will serve the Lord.
Children: Lois, Michael, Carla
Married to: Norma
Married since: 1955