There are hundreds of people serving here at 1010 N Tustin Ave and around the world. The men and women listed below represent a small piece of that larger picture of the body of Christ at work as they guide the ministries of Calvary Church. Whether on staff or a voluntary member of the Elder Board, all those who provide leadership for Calvary need your encouragement and prayers.
All Calvary Volunteer Team Members, Leaders and Coaches are invited to an inspiring night of fun and celebration, Sunday, September 30 from 7:00-9:00 pm in the Calvary Courtyard!
« Back to Leaders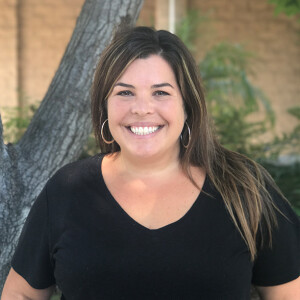 Nicole Maiocco
School Admissions Director
office: 714-973-2056
What do you do at Calvary?
I oversee the school admissions process - the intake of all prospective students/families from the initial contact and tour through admission to the school.
How did you become a follower of Jesus?
I accepted Jesus as my personal Savior when I was 5 years old. I grew up going to church and was involved in youth choirs, youth groups, missions trips, etc. When I was in Jr. High, my parents got divorced and it really rocked my world. I was forced to decide for myself if I really believed everything I said I believed up to that point. I've continued to grow in my relationship with Christ through the years and have learned to trust in His faithfulness through many difficult times.
Hometown: Tustin, CA
Education / Training: BA, Social Work and MA, Organizational Leadership
At Calvary Since: 2015
Favorite Bible Verse: Isaiah 43:19
Children: AJ, Max