There are hundreds of people serving here at 1010 N Tustin Ave and around the world. The men and women listed below represent a small piece of that larger picture of the body of Christ at work as they guide the ministries of Calvary Church. Whether on staff or a voluntary member of the Elder Board, all those who provide leadership for Calvary need your encouragement and prayers.
All Calvary Volunteer Team Members, Leaders and Coaches are invited to an inspiring night of fun and celebration, Sunday, September 30 from 7:00-9:00 pm in the Calvary Courtyard!
« Back to Leaders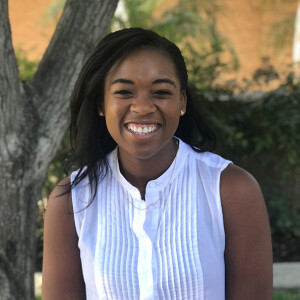 Courtnie Dowdy
Middle School
office: 714-550-2385
What do you do at Calvary?
I help lead the Middle School Ministry at Calvary (Grades 6th-8th). Each week we invite students to engage with Jesus, friends, and caring leaders together. I have the honor of shepherding middle school students at Calvary, with an emphasis on the female students.
How did you become a follower of Jesus?
As the kid of a pastor, I spent the majority of my life in and and around the church building. However, it was not until my final years of High School that I actually began to understand the gospel that gathered the folks that filled the building. Through the pursuit of intentional relationships and actually opening my Bible with a sincere hope to understand, Christ became more than an idea I heard about, but a very real God that cared for me in a very real way. In these moments I chose to embrace my need for this perfect Savior, accept Him as the most essential part of my life.
Hometown: Fontana, CA
Education/Training: Pepperdine University: BA Political Science. MA of Theology (In Process)
At Calvary Since: 2016
Favorite Bible Verse: Ephesians 2:4-5