There are hundreds of people serving here at 1010 N Tustin Ave and around the world. The men and women listed below represent a small piece of that larger picture of the body of Christ at work as they guide the ministries of Calvary Church. Whether on staff or a voluntary member of the Elder Board, all those who provide leadership for Calvary need your encouragement and prayers.
« Back to Leaders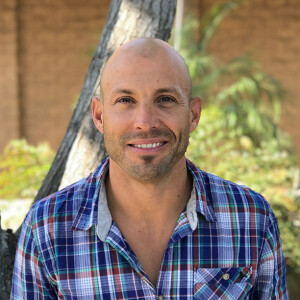 Justin Unger
Worship Development
What do you do at Calvary?
As the Worship Development Pastor, I help oversee and develop our new "better together" worship philosophy & culture here at Calvary. I enjoy working alongside Pastors Ron & Josh as we follow the Lords leading as we prepare and plan out every Sunday worship gathering. I also get to help recruit, train and disciple our new and current volunteer musicians & leaders, creating & providing workshops and training opportunities for the future.
How did you become a follower of Jesus?
When I was a young child, my grandparents & parents began teaching me about God's love, grace and faithfulness, eventually leading me to surrender my life to the Lord. In my youth, the Lord made very clear to me His will and direction for my life and it has been a complete honor to know and to walk with Jesus. It is truly a privilege to be used by Him to help build His church and His kingdom.
Hometown: Phoenix AZ
At Calvary since: January 2017
Favorite Bible Verse: John 17:3 - And this is eternal life that they may know You the only true God and Jesus Christ whom You have sent!
Married to: Falon Unger
Married Since: 10/6/03
Children: Carson (12), Ethnie (10), Nolan (9), Elijah (8)