Culture Meets Scripture Workshop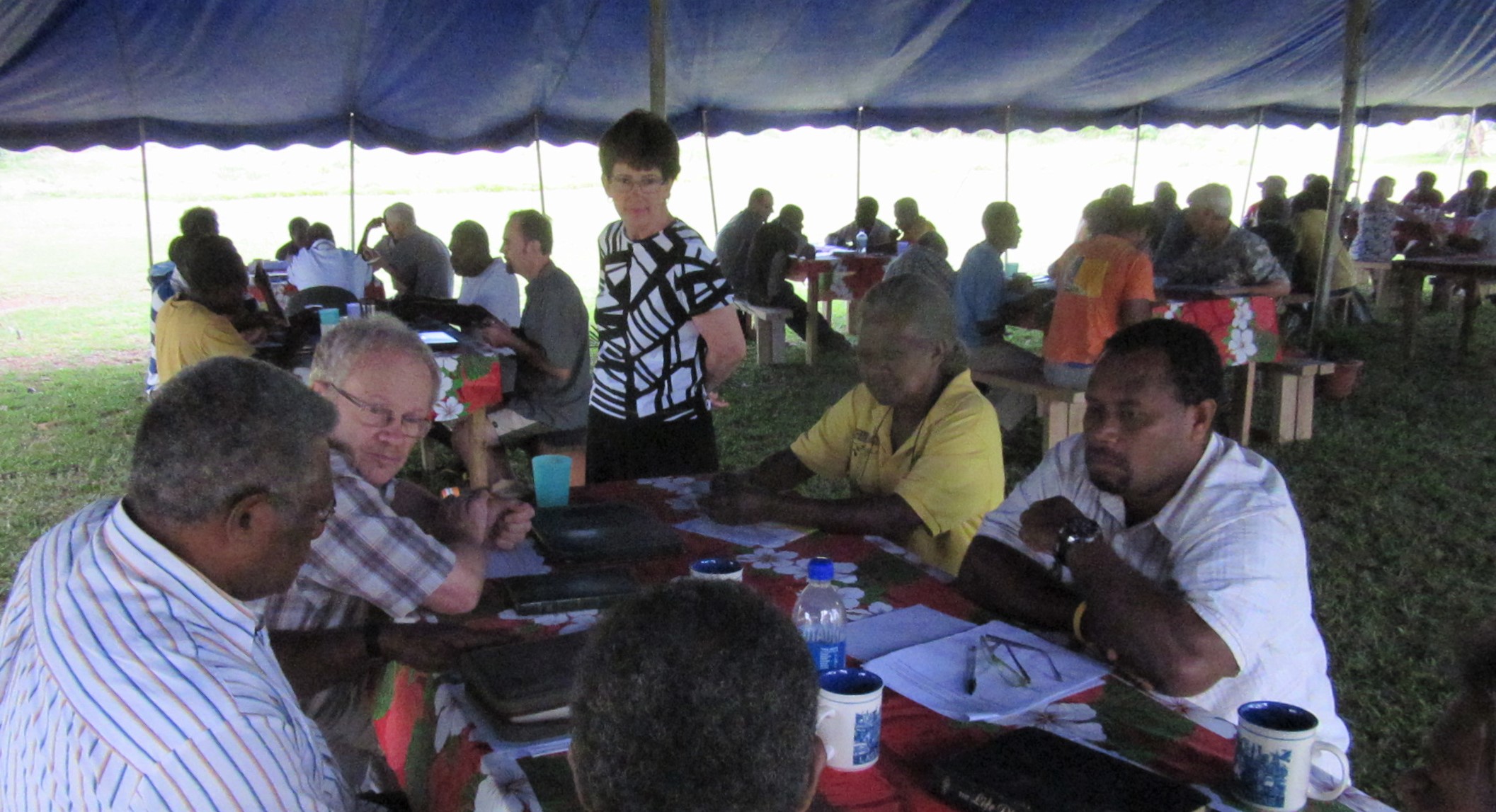 The following is a letter from Calvary missionary Amy West who serves with Wycliffe in North Carolina and internationally. Amy helps provide resources through Culture meets Scripture workshops, consulting and writing. Her focus as a Senior Scripture Engagement Consultant is to equip people, giving them tools to evaluate their personal and cultural practices through the lens of Scripture and to align their lives more closely with God's Word.
Amy writes:
Another overriding issue – pragmatism. The prevailing mindset is that if it works it must be from God. In Vanuatu many groups told of the phenomenon of children receiving a supernatural gift of healing after seeing a "shining being." People would flock to them from all over the islands for diagnosis and treatment. One church leader told how his mother was healed in this way, and when probed, his response was simply, "I just thanked God for that." No questions asked. In Indonesia, one community had decided to no longer do a traditional planting ritual that required a sacrifice, concluding that animal sacrifice went against God. However, when their crop failed that year, they insisted that leaders return to doing the traditional sacrifice ritual because it was obviously necessary to avoid crop failure! Pragmatism culturally trumps information from a Book (i.e. the Scripture)! Our challenge: present Scripture as that which reveals how God evaluates and judges all things.
Our whole world needs hope and direction. God's Word speaks to all of our cultural practices. God tells us that if we trust Him, He will help us through the hard-to-make decisions. We all live in "cultural mine fields" and need God's clear guidance to navigate specific contexts. God's Word is truly the bright light for our feet and lamp for our path. (Psalm 119:105).