How to Stay Committed When Facing Conflict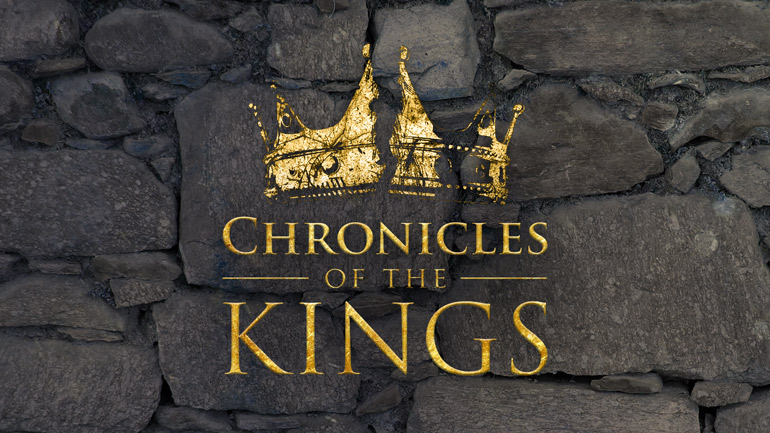 Dear Calvary Family,
One of the great stories in the Old Testament is the faithfulness of Joseph when his brothers betrayed him. Joseph, even in suffering, lived such a righteous life that he is considered a "type" of Christ.
Such betrayal could cause many to harbor a bitter spirit of unforgiveness, but Joseph's most powerful words toward the end of his life include a message of faith and grace when he said to his repentant brothers, "As for you, you meant evil against me, but God meant it for good in order to bring about this present result, to preserve many people alive." Genesis 50:20.
It is amazing how the evil of man can reveal the good of God. I read an illustration of that this week which sets up this Sunday's message on King Hezekiah, one of the most righteous kings.
If you follow the war in Iraq, you know that this week there was a strong push into Mosul by Iraqi forces. This is the same territory of Assyria and King Sennacherib, whom we will learn about Sunday from King Hezekiah's era.
After ISIS took control of Mosul, they destroyed the Nabi Younus shrine which is the traditional burial site of Jonah. The scientists had always wondered what was beneath this shrine. And now, because of the Islamic State's destructive acts, they discovered the long hidden palace of the Assyrian King Sennacherib.
Even if you are not into archeology and ancient sites, this is a major find that again supports the historical veracity of our Old Testament stories. I appreciate the comment of Eleanor Robson, the head of the British Institute for the Study of Iraq. She said the tragic destruction of the site has made possible a "fantastic find."
King Hezekiah is a story of a righteous life in the face of a potential tragic destruction. Even though faithful, Hezekiah still suffered attacks and conflict from King Sennacherib and his own failing health. The "fantastic find" for us is that out of these conflicts God reveals the beauty of His miraculous power and grace. In fact, God valued Hezekiah so much that He said of him, "He trusted in the LORD, the God of Israel; so that after him there was none like him among all the kings of Judah, nor among those who were before him." 2 Kings 18:5
As we seek to remain faithful, you and I may still have times of suffering, conflict or pain. That was true of Hezekiah. But, God honored Hezekiah's memory with gracious words about his life and so brought hope for us when we go through dark times.
Please join us Sunday to learn about the "fantastic find" of God's power in Hezekiah and how He seeks to provide for us as well.
Celebration begins at 9:00 and Elevation at 11:00. Remember to go to bed an hour early since we "Spring Forward" Saturday night, setting our clocks forward one hour for Sunday morning!
David Mitchell
Senior Pastor


Calvary Weekly Email
Sign up to receive the weekly Calvary email of the Pastor's Blog to get biblical insights and ministry updates on life at Calvary as we follow Jesus together.