How to Walk in the Spirit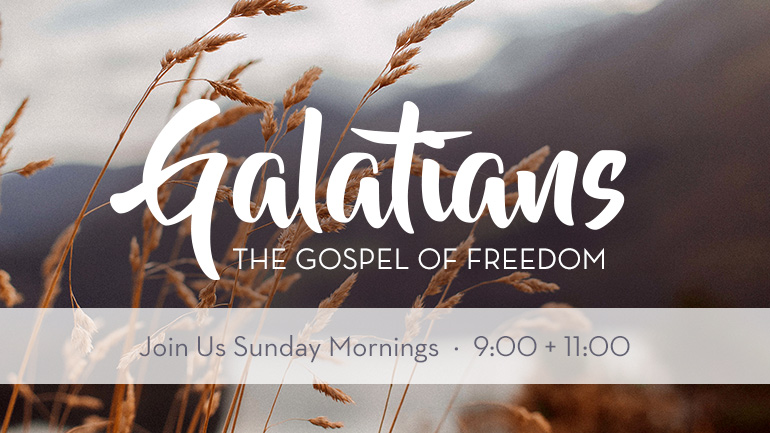 Dear Calvary Family,
Last Sunday, I had the privilege of preaching at Bethany Bible Church, in Phoenix, in August (yes it was hot). This is the church my father pastored for about 30 years. I grew up there from age four until I left for college and found out that in California summers do not have to be that hot. So I have stayed.
I met a number of people that knew my parents and even knew me from my high school days. Like Calvary, Bethany has had its highs and lows over the years since I have been gone. But I was amazed at how many still consider Bethany their home, in spite of those highs and lows of life.
I remember one conversation after the service where I met a woman that had been there since the 1970s. I thanked her for her faithfulness in persevering and serving no matter the circumstances. I loved her response, "Of course I stayed. This is my church family. Where else would I go?"
Just like our personal families, sometimes our church families have difficult or even painful times. But like a troubled marriage that perseveres, heals and restores their relationship to find new life, so will church family members find renewed life as they persevere and remain committed to their church.
Such struggles in the church are not new. Two thousand years ago, local churches also had splits, struggles and division. Those circumstances were the basis of much of Paul's instructions in his letters to the local church. Galatians 6, for example, teaches us to restore those that fail spiritually. We are to help carry the heavy burdens of one another and make sure our investments of time and money advance the cause of Christ.
In those days, much more than today, church members did not have a choice of 10 other great churches to move to when they disagree with their home church. They had to stay and work it out or abandon the community of faith all together. As a result, Paul provided instructions to the early church on what to do for their own good and for the glory of God.
This Sunday, we will explore those very practical instructions which give us measurable standards to know that we are walking in the Spirit (Galatians 5:25). Please join us for insights on how to experience this blessed way to live life in an imperfect church, so together we can discover the perfect grace of Christ which will helps us with our needs.
David Mitchell
Senior Pastor
P.S. Remember this Sunday you can help "Fill the Bus" by bringing in backpacks and school supplies to bless kids in need, at low-income schools in Santa Ana and at Acres of Love Orphanage in South Africa. Find a list of supplies here



Calvary Weekly Email
Sign up to receive the weekly Calvary email of the Pastor's Blog to get biblical insights and ministry updates on life at Calvary as we follow Jesus together.