Join Me In Praying For These 7 Things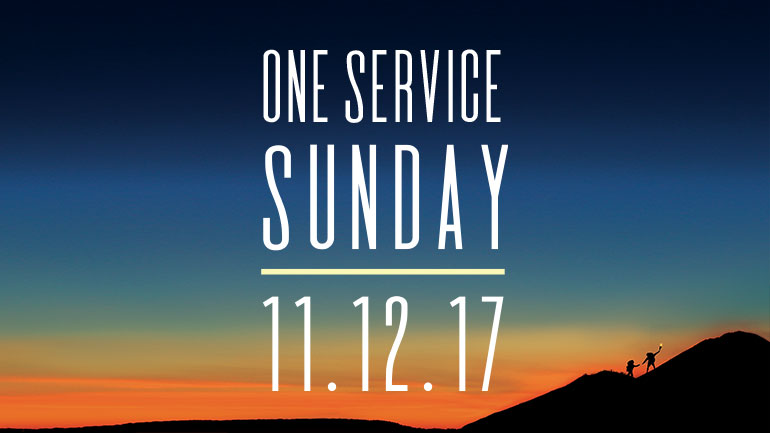 Dear Calvary Family,
Next Sunday is one of the more important worship services in the life of our church. All of you are welcome and encouraged to attend our One Service this Sunday at 10:00 am (Nursery - K programs available, everyone else will be together in the Worship Center). We will participate in Communion together as a church family and ask those who are members to vote on the next Senior Pastor of Calvary Church. For over two months we have invited you all to participate in Q + A sessions, read the printed information, and seek individual conversations with Elders and Pastor Eric Wakeling so that each person can get to know him better to make an informed decision this Sunday. You can also find all of the information provided as a resource for this at calvarylife.org/pastor
Because of the importance of this vote and our heartfelt desire for God's will to be accomplished, I ask you all to be in prayer each day this week. Each of you will certainly have your concerns to pray about. Below are some areas that I am praying about and know them to be God's will for our church as each Scripture teaches us. I invite you into that same prayer for this Sunday and the months that follow.
1. Pray that God is truly glorified in this season of transition and succession. "Whether, then, you eat or drink or whatever you do, do all to the glory of God." 1 Corinthians 10:31
2. Pray for the unity of our body even if we have differing opinions. "The glory which You have given Me I have given to them, that they may be one, just as We are one." John 17:22
3. Pray that the love of Christ will be evident in every word and deed. "A new commandment I give to you, that you love one another, even as I have loved you, that you also love one another. By this all men will know that you are My disciples, if you have love for one another." John 13:34–35
4. Pray that our hearts are holy and being led by the truth of God's Word and therefore we vote based on what is true in this process. "Sanctify them in the truth; Your word is truth." John 17:17
5. Pray against any confusion or division and that we all grow in Christ and serve Him together for the growth of our body in love for each other and our community. "As a result, we are no longer to be children, tossed here and there by waves and carried about by every wind of doctrine, by the trickery of men, by craftiness in deceitful scheming; but speaking the truth in love, we are to grow up in all aspects into Him who is the head, even Christ, from whom the whole body, being fitted and held together by what every joint supplies, according to the proper working of each individual part, causes the growth of the body for the building up of itself in love." Ephesians 4:14–16
6. Pray that we all will experience the peace of Christ with thankful hearts as we vote and then serve together in the future. "Let the peace of Christ rule in your hearts, to which indeed you were called in one body; and be thankful." Colossians 3:15
Thank you for your patience and understanding during this time of change. I know change is never easy, but it is often necessary as we look toward the future.
I am thankful for our Elder Board that has worked and prayed and fasted diligently over this past year to bring Pastor Eric Wakeling as their recommendation for the next Senior Pastor. Now it is the membership's role to vote on this recommendation this Sunday. I ask you again to pray for all these matters so we gather together led by the Spirit of Christ.
A last note:
We are all heart broken and over the tragedy in the First Baptist Church of Sutherland Springs, Texas. As you pray for this Sunday, please remember these dear people who have either lost family members or been severely wounded. I want you to know that we have been working on our security here at the church for some time. On October 30, just a week before the mass murder, our church and school staff took part in an active shooter training by a FBI special agent. One of our staff has had additional training and will be recruiting and training others to help provide security and protection here at Calvary. Let us know if you would like to help by emailing
7. Pray that this terrible event will not be used by Satan to create fear and apprehension so people resist turning to the church and our Lord. I love the comments of Joe Holcombe who lost 8 members of his family, "It's of course going to be difficult. But," he said, "we are Christians; we have read the Book. We know the ending, and it's good. They're in heaven," he added, "and they're a lot better off than we are."
Because of Christ, we all share that same hope.
Pastor David Mitchell





Calvary Weekly Email
Sign up to receive the weekly Calvary email of the Pastor's Blog to get biblical insights and ministry updates on life at Calvary as we follow Jesus together.