NeighborGood: A Day to Serve Our Neighbors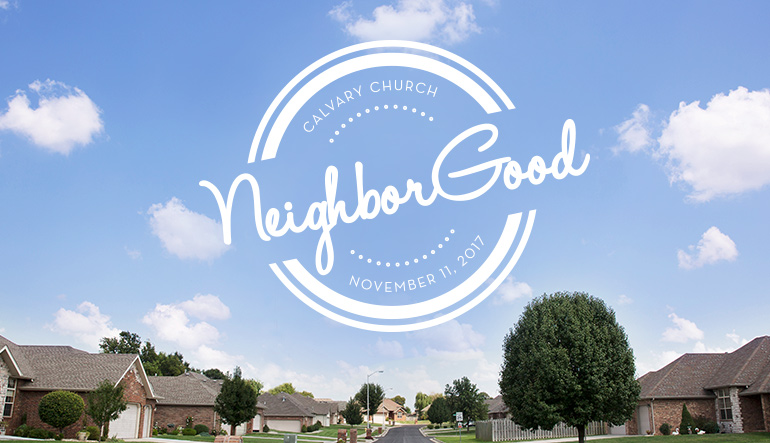 "Each of us is to please his neighbor for his good, to his edification." (Romans 15:2)
Recently, I heard a Pastor up in Portland say a version of a quote I have loved for a long time, "We want to be so vital to the community around us that if we ever closed our doors, the entire neighborhood would be upset."

We want this to be the case at Calvary Church as well! Not because we want have some need to be popular, well-liked or the center of attention. We want this to be true at Calvary because it means we are profoundly impacting our neighbors, Orange County and the World, with the amazing love and transforming grace of Jesus Christ!
This Saturday, we have a tangible opportunity to love our community with the love and grace of Jesus, with our 2nd annual "NeighborGood." This is a day to serve our neighbors through free oil changes, car washes, haircuts, legal and tax advice, notary services, Christmas card photos, bike repairs, grocery boxes and a free BBQ lunch.
Many of us have already signed up to serve this Saturday morning and we still have room for you to join us! You can go to calvarylife.org/good to sign up to volunteer.
I Love serving Jesus with you,
Matt Doan
Reach Pastor





Calvary Weekly Email
Sign up to receive the weekly Calvary email of the Pastor's Blog to get biblical insights and ministry updates on life at Calvary as we follow Jesus together.