New Year, New Sunday Series!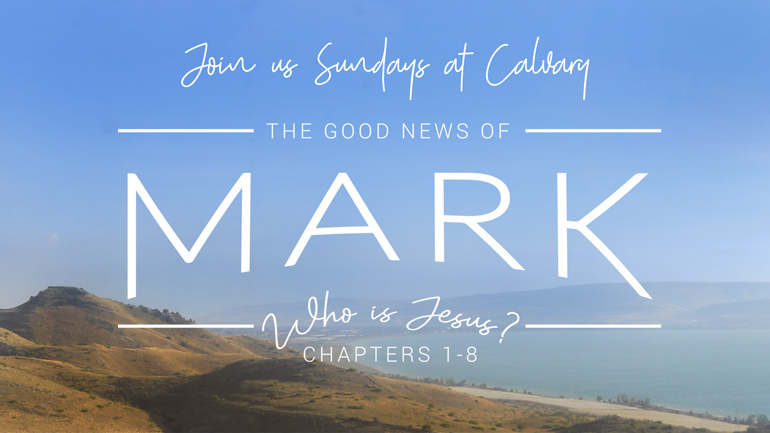 If you are reading this, Happy New Year! You made it! Maybe you barely made it, running on fumes across the finish line of 2017, but you made it! Perhaps the intentions of having a Jesus-centered holiday season have come and gone, and have now turned into resolutions that we hope will last past January. With Pastor Doug's challenge last Sunday of looking for change and growth in the new year, we start a new series this Sunday from the gospel of Mark.
"The beginning of the gospel of Jesus Christ, the Son of God."
That's Mark 1:1 and it is the main verse from Mark that we are going to look at this Sunday. As Mark sets out in his letter he notes that this is "the beginning of the gospel of Jesus Christ." Looking at the totality of Scripture we get a picture that God is a God of beginnings. The entire reason for the Incarnation was so God could begin again with His chosen people whose original beginning in the Garden of Eden didn't go so well. He came to set things straight and make all things new.
As we will talk about later, Mark abruptly ends his book with the women running from the empty tomb unable to speak because of fear and trembling. At first read, it feels bizarre and far from a Hallmark movie ending. Failure, denial and shuddering are not the end of the story. It is actually a beautiful ending. When things seemed to be at their darkest, when all hope was lost, when things seemed to end, all of a sudden, on the other side of death, there was a beginning, life, again.
Mark gives us the account to address the question "Who is Jesus?" and says that his writing is just the beginning. The invitation for us, as readers of this gospel 2,000 years later is that the story continues on. We carry the gospel on to bring life change through this gospel in the person of Jesus Christ, the Son of God.
Maybe you had a miserable 2017. Let it end there and let us begin again this year, with this gospel, with new and renewed hope. See you Sunday!
Pastor Matt Davis






Calvary Weekly Email
Sign up to receive the weekly Calvary email of the Pastor's Blog to get biblical insights and ministry updates on life at Calvary as we follow Jesus together.