Ordinary People in the Hands of an Extraordinary God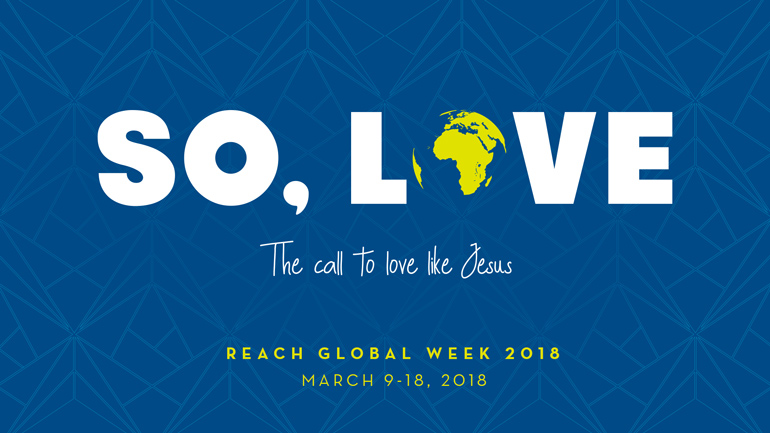 Last week I came across a photo that made me laugh out loud. A luxury sports car, valued at over $200,000, with this vanity license plate: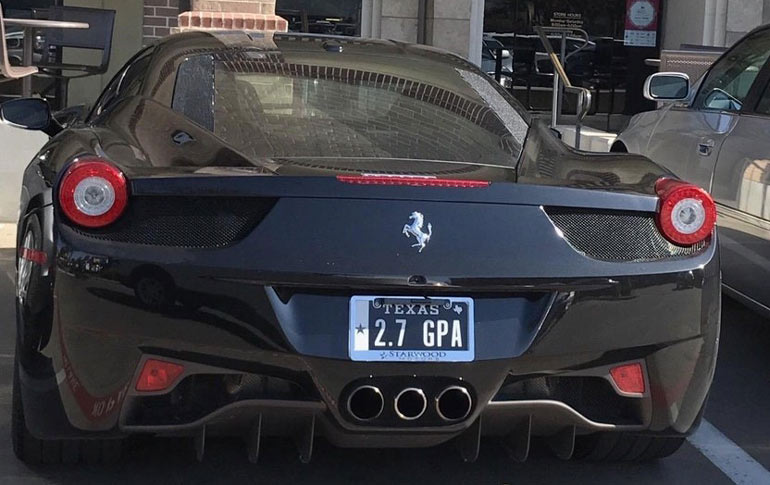 A 2.7 Grade Point Average (G.P.A.) is roughly a "C". It is the mark of an average, middle of the pack, ordinary student. In our current culture of social media "likes", stringent college admission standards and extremely competitive sport environments, being ordinary is not something anyone desires to be.
Yet, throughout history, ordinary people in the hands of an extraordinary God have been used to further the Gospel and make Jesus known throughout the world. A quick flip through the pages of the Bible show us this:
-Moses was a reluctant leader who was terribly self-conscious of the way he talked
-King David was an average shepherd and the forgettable child of his family
-The Apostle Peter was a mediocre fishermen from an unremarkable small town
These men were ordinary, yet all three surrendered their lives to an extraordinary God. When I look at our community here at Calvary, we are pretty ordinary too. None of us are extremely wealthy or world famous or off the charts talented. Yet, through the grace of God, our church has been mightily used to further the Gospel and make Jesus known throughout the world.
We the people of Calvary Church have been used by God to send hundreds of missionaries, give millions of dollars and reach thousands for Christ. We are Ordinary people in the hands of an extraordinary God!
One example comes to my mind is a sweet woman in our Church who recently passed away at the age of 91, named Audrey Petersen. Audrey became a Christian in 1966 through the influence of Calvary members. She became a member at Calvary in 1974 and for the next 43 years she served, gave and prayed faithfully for our Missionary partners here at Calvary.
Many of our missionaries were powerfully encouraged and impacted by Audrey. By the world's standards, Audrey was ordinary, but her surrendered life in the hands of an extraordinary God, yielded amazing fruit for the Kingdom.
This weekend, we enter into our Reach Week here at Calvary. This year's theme is "So, Love." We will celebrate and highlight what God is doing around the world through our Missionary partners and how they are compelled by God's love to love others around the globe. You may be tempted to think, "Reach Week is for other people, not an ordinary person like me." Nothing could be farther from the truth.Like Audrey Peterson, your ordinary life, surrendered into the hands of an extraordinary God will yield amazing fruit for the Kingdom.
So check out the events happening this weekend and throughout next week and jump in, we need you! Highlights include the Short-Term Trip Dessert this Saturday at 6:00 pm, Opening Worship Services this Sunday at 9:00 + 11:00 am, and our Missionary Story Night on Sunday at 6:00 pm. Find out more details of what will be taking place and ways you can participate at calvarylife.org/reachweek
By the way, my high school GPA was 2.7,
Matt Doan
Reach Pastor


P.S. Remember that this Sunday begins Daylight Savings, so be sure to set your clocks forward one hour on Saturday night so you can join us at either 9:00 or 11:00 am on Sunday morning. It's going to be a great service you won't want to miss out on!



Calvary Weekly Email
Sign up to receive the weekly Calvary email of the Pastor's Blog to get biblical insights and ministry updates on life at Calvary as we follow Jesus together.