Reaching Every Generation for Jesus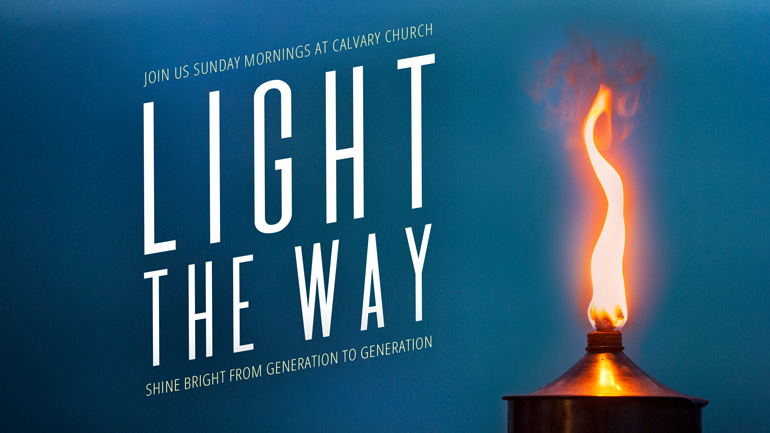 Dear Calvary Family,
The school year has begun and we are looking forward to the ministry that happens here with the students at Calvary Christian School. The growing importance of education at Calvary was emphasized to me this week as I read the most recent Barna Research. Barna is a Christian research firm led by David Kinnaman whom you may remember preached at Calvary last year on Matthew 5:13-16 as part of our Common Ground series.
Barna asked what parents want in a school. Here were four top desires:
1. Safety. Safety can mean anything from a toxin-free building or a padded playground to bullying prevention. However, it can also include "cultural safety," such as feeling safe to ask questions or express doubt, learning to work through differences or a general sense of belonging and respect.
2. Quality teachers. Children experience a wide range of relationships at school, but the core ones are with peers and teachers. Parents want warm teachers who they can reach easily. Parents also want small class sizes with teachers that really care about their students.
3. Academic excellence. Academic excellence is a top priority for parents of both current and prospective Christian school students. Surprisingly, parents do not consider academic excellence more important as their children grow older and closer to the window for college admissions.
4. Character Development and Spirituality. Parents give high priority to "intentionally developing children's character" which includes their spiritual walk. Most current Christian school parents believe that character and spiritual development are among the ultimate purposes of education.
This Sunday we want to pray over all the educators in our church family and we will introduce you to the leaders and teachers of our own Christian School and Preschool. Raising up the next generations to be followers of Jesus is one of our most important callings.
I will preach on how Moses raised up Joshua as the next leader for Israel in his School for Leadership. We will see Joshua in his undergraduate education, his grad school and the commencement speech by Moses.
In the Bible, God continuously appoints new leaders for each season of life and ministry. Abraham passed on his faith to his descendants, Elijah appointed Elisha to continue the prophetic word, and Jesus discipled 12 men to begin the church after He ascended to heaven. At Calvary, we too, seek to raise up new leaders to reach every generation.
Please join us for this important message, this Sunday at 9:00am or 11:00am, so each of us understands how and what we are to pass on to the next generations which includes our family, friends, co-workers and classmates.
David Mitchell
Senior Pastor



Calvary Weekly Email
Sign up to receive the weekly Calvary email of the Pastor's Blog to get biblical insights and ministry updates on life at Calvary as we follow Jesus together.