What letter would God write to Calvary?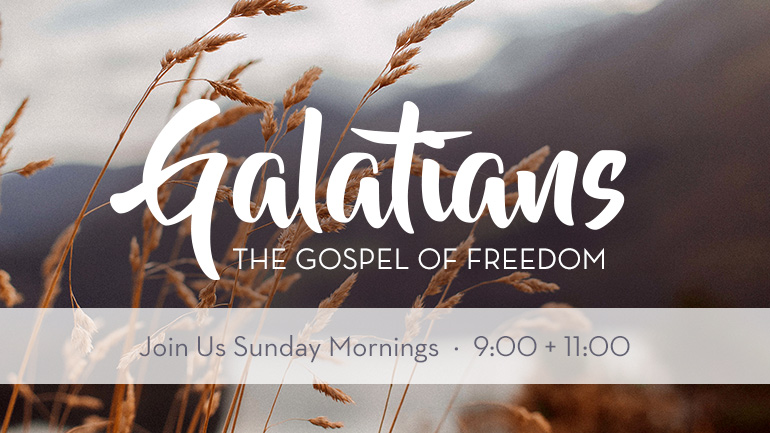 Dear Calvary Family,
This Sunday we will continue our series in Galatians, a letter Paul wrote to believers in the 1st century, which reminds us still today to not give up grace for religious obligation. Over the course of my life I have struggled with guilt and the pressure to perform for God. My parents were incredible examples of people who devoted their lives to ministry. There were even some miraculous things that took place in my early years that helped show me that God had a unique calling for my life (I'll talk more about these on Sunday, so come!). These are all good things. Not just good, these are wonderful things to be celebrated. But when I was young, they felt more like pressure. Pressure to live up to my parents' example. Pressure to live up to these miracles. Pressure to perform for God. If I performed well, then God loved me. If I sinned or fell short, then God didn't love me. If I didn't read my Bible and pray every day then I felt guilty. If I did those things, then I could be guilt-free. Maybe you can relate, but thankfully that's all wrong. And that's not how God has designed us to live in relationship with Him.
But tangible and measurable actions are so much easier for me (and most of us) to wrap our heads around. The grace of Jesus and the work of the Holy Spirit are harder for me (and most of us) to relate to. In this letter to the Galatians, Paul reminds me (and all of us) that we can't get off track and live according to religion, consumerism and a false gospel of earning our salvation. We are continually changed by the gospel of Jesus Christ. God has a message of grace and truth for all of us to hear. I wonder what letter God would write to Calvary Church! I hope to see you here at 9:00am or 11:00am as we learn from God's Word and grow in our faith together.
Eric Wakeling
Executive Pastor



Calvary Weekly Email
Sign up to receive the weekly Calvary email of the Pastor's Blog to get biblical insights and ministry updates on life at Calvary as we follow Jesus together.