What's Your Story? | An Invitation from Pastor Matt Davis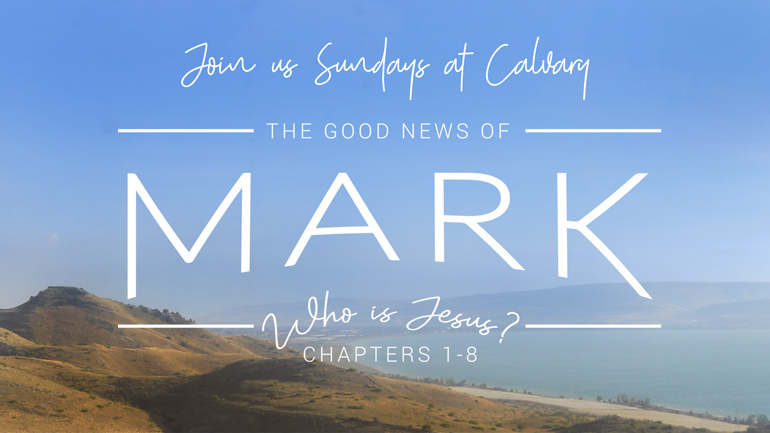 What's Your Story?
I'm a sucker for a great transformation story. Take "Extreme Makeover: Home Edition" for example. You take a home that is run down and falling apart at the seams, bring in a massive crew and a week later Ty Pennington yells, "Move that bus!" and my jaw drops every time. Sometimes I have even cried.
I also love "The Dog Whisperer with Cesar Millan." The show is described as a "documentary-style reality television program centering on animal behaviorist Cesar Millan as he works to rehabilitate dogs with behavior problems ranging from excessive barking, to behaviors that could leave the owners little choice but to medicate or euthanize their dogs if not corrected." The dog comes out weeks later as placid as a lamb.
What makes a great transformation is the before and after. Knowing where something or someone started and how they got to where they are at now can be breathtaking. This is the theme of what we are talking about this Sunday. In Mark 5 Jesus crosses over the Sea of Galilee to the "other side."
This "other side" was a place the Jews of His time would never go. It was the land of the Gentiles, the Decapolis region of Gedara. It was here that Jesus encountered a demoniac who was an outcast of his community, shackled in chains, howling and running through the tombs naked. No one would have ever thought that his transformation was possible, until he met Jesus. He went from screaming and running around like a lunatic to clothed, in his right mind sitting at the feet of Jesus.
He had a story to tell. I imagine after his encounter with Jesus, as he walked back through the streets of his hometown he got some looks. "There he is! He's a different man!" Mark 5:20 tells us that he told his story and people were amazed. I imagine it started something like, "You should have seen me just a couple of months ago, then I met Jesus, and everything changed."
What's your story... and are you telling it? There's a lot to be talked about this Sunday. This passage in Mark can be the catalyst to seeking the kind of transformation in your life that comes from Jesus and an understanding of who He is and why He came.
Maybe you know someone on the "other side" who needs this kind of transformation in their lives. They might be on the other side of your street, your town or the world. Our hope and prayer is that from Calvary, each one of us would reach one more for Jesus. It starts with telling your story.
Matt Davis
Senior Associate Pastor



Calvary Weekly Email
Sign up to receive the weekly Calvary email of the Pastor's Blog to get biblical insights and ministry updates on life at Calvary as we follow Jesus together.