There are currently 90 missionary families, whose work around the world is supported monthly through the people of Calvary's Faith Promise gifts. (Some missionaries are not listed below because they are retired or serving creative access people-groups.) To learn more about how Calvary supports missionaries, or even how you can become a missionary, check out our Global FAQ.
« Back to Missionaries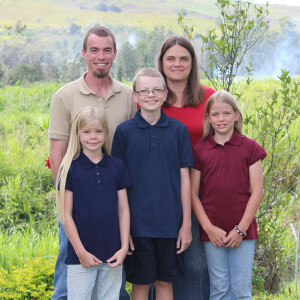 Michael & Sarah Johnson
Papua New Guinea | Wycliffe
The Johnsons support the work of Bible translation through education and member care at the SIL center in PNG. Michael teaches at Ukarumpa International School. Sarah is a member of the Executive Committee of SIL-PNG and volunteers in several other areas of ministry at Ukarumpa.