REACH GLOBAL
Since the beginning of Calvary in 1931, our heart has been to see the nations reached with the truth and love of Jesus Christ. Will you join in the story God is authoring through Calvary's Global Missions?
Global Focus Missionaries Projects GO Trips

"Each day proclaim the good news that He saves.
Publish His glorious deeds among the nations.
Tell everyone about the amazing things He does."
PSALM 96:2-3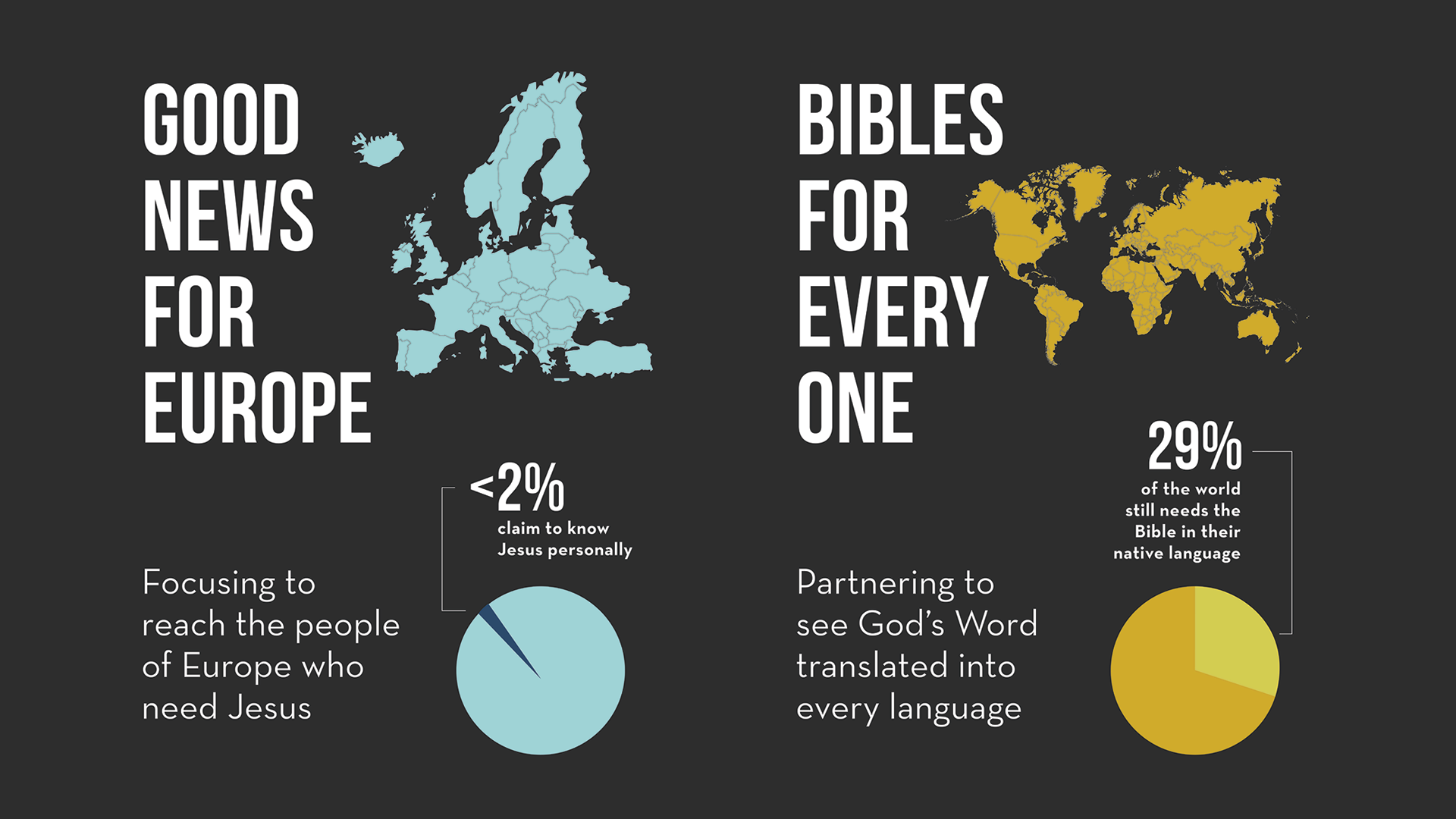 We believe that God is calling us to partner globally with the work He is doing in two key areas: Reaching the people of Europe who need Jesus and helping to translate the Bible into every language.
MISSIONARIES
Calvary has 90+ missionaries serving in over 30 countries and multiple agency partnerships are blessed through your gifts. By God's grace, we'll expand His kingdom into every tribe, language, people and nation in the world. You can see where and how they serve, plus ways to lift them up in prayer, by picking up a Missionary Prayer Guide this Sunday in the Lobby.
PARTNERSHIP PROJECTS
In addition to the support of our missionaries, Calvary has developed strategic projects with Christ-centered agencies working in: media, curriculum, Bible translation and distribution, training and scholarships of nationals, building projects, disaster relief and humanitarian efforts that further God's kingdom in the least reached areas of the world.
GO TRIPS
Each year we offer GO Trips to Calvary family members in order to partner with our missionaries and organization partners to support their work of furthering the gospel of Jesus Christ. Come take part in helping individuals and teams on Global Outreach (GO) Trips going out from Calvary around the world to share the good news of Jesus and help build God's kingdom.