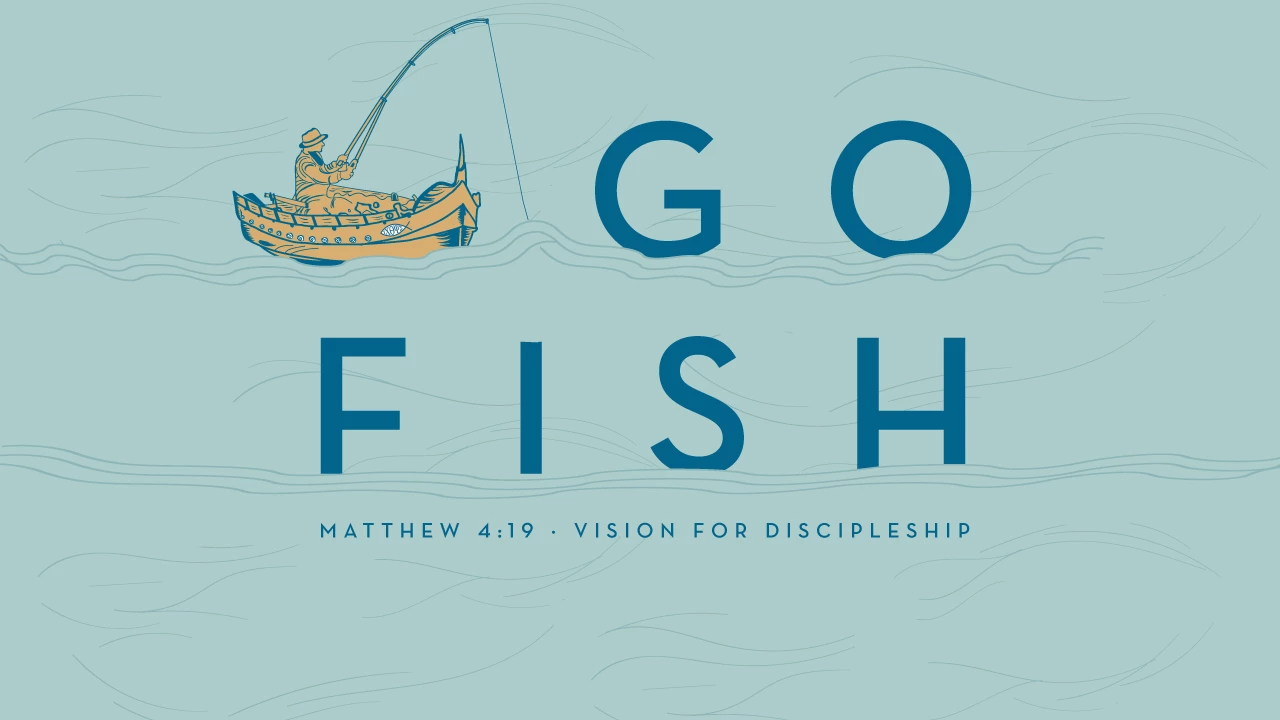 GO FISH
SUNDAY SERIES | JULY 9 - 23, 2023

Go Fish! Would you be surprised to learn that this was an important invitation from Jesus in the Bible? In Matthew 4:19, Jesus calls Peter to follow him and that he would make him a fisher of people. So let's go fishing!
Another word for this is discipleship. We make disciples who make disciples. That's a core calling for our lives. The most important factor in our discipleship is not information, it is relationship. We grow in our faith through time spent with God in prayer and through relationships with fellow believers. One of our main priorities as a church in this next season is to grow in life-on-life relational discipleship.
This will be a life-equipping, church-shaping series. So, be sure to catch each week of this 3-part series—either in-person or online. Come and see how to love like Jesus by giving away what you've received.
View SermonsDiscipleship Inventory