IMPORTANT CHURCH UPDATE:

Due to an abundance of caution and from a desire to be good neighbors to our community, all high school events including Sunday mornings and Wednesday nights will be postponed until further notice. To learn more about how Calvary is helping combat the spread of COVID-19, please explore the options below.
CALVARY UPDATES + INFORMATIONCALVARY CHURCH LIVE STREAM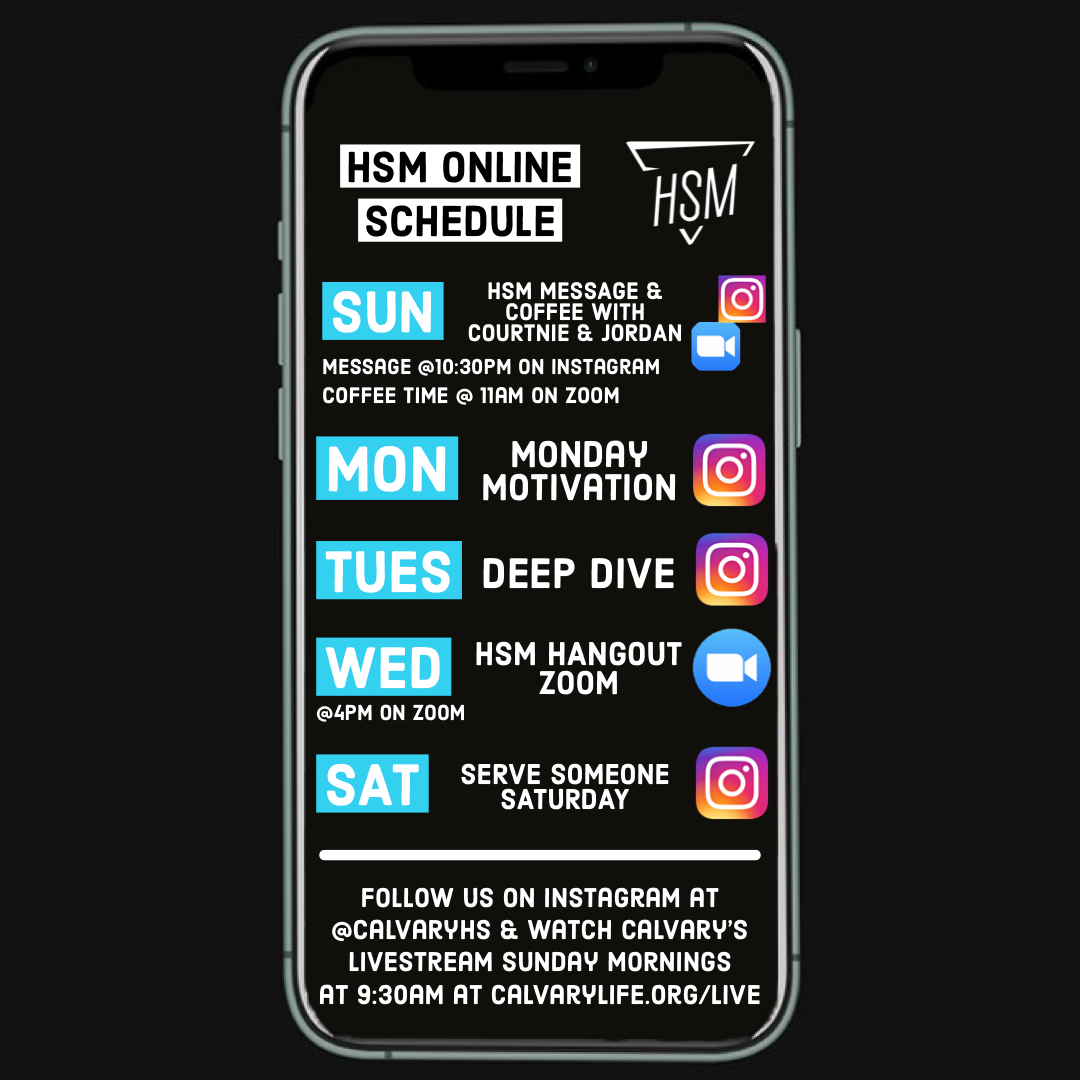 HSM online SCHEDULE
The things we are doing are not limited to this schedule, but this is the basic framework that you can expect from HSM! Our Zoom links are emailed out in the Parent Update!
Follow us on Instagram (@calvaryhs) + Subscribe to our Youtube Channel (Calvary High School Ministry)!
HSM WEEKLY ENCOURAGEMENT
Read Proverbs 31 + then prayerfully consider these questions:
What is one thing that stood out to you from this week's message?

Have you ever heard "Proverbs 31 woman" sermons that imply a good wife will live out this list without fail?

Does reading this poem as attributes of wisdom make wisdom more

appealing?
HSM Groups
Still the place where High School Students connect with God and others as they seek to grow in their faith. Every student is placed in a LifeGroup based on their gender and grade level with an amazing leader but now virtually!
Groups will meet on Zoom or Google HangOuts. Check the HSM Parent Update email or with your LifeGroup Leader for your groups Meeting ID link!