Stephen Ministry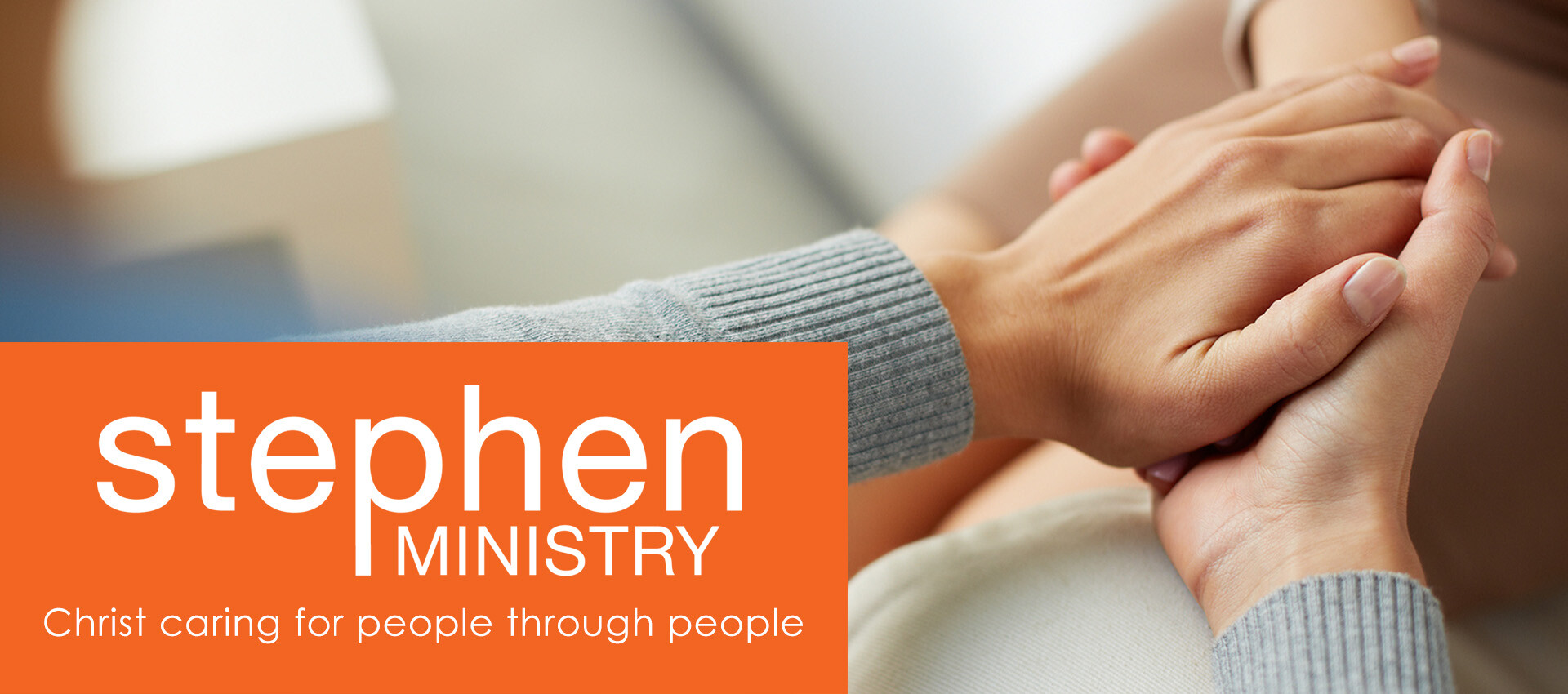 "Bear one another's burdens, and thereby fulfill the law of Christ." Galatians 6:2


About Stephen Ministry
Calvary Church is now a Stephen Ministry Congregation!
Stephen Ministry congregations equip and empower lay caregivers—called Stephen Ministers—to provide high-quality, confidential, Christ-centered care to people who are hurting. A Stephen Minister usually provides care to one person at a time, meeting with that person once a week for about an hour. Twice a month, Stephen Ministers gather with their Stephen Leaders for supervision and continuing education. Care receivers are people struggling through a difficult time in life—experiencing grief, divorce, job loss, chronic or terminal illness, or some other life crisis.
The relationship between a care receiver and a Stephen Minister is confidential.
Men are matched with men; women with women.
When a care receiver's needs exceed what a Stephen Minister can provide, the Stephen Ministry team makes a referral to an appropriate mental health professional or other community resource.
Since Stephen Ministry was founded in 1975:
More than 13,000 congregations have enrolled in the Stephen Series.
More than 75,000 pastors and lay leaders from those congregations have been equipped at Leader's Training Courses.
More than 600,000 laypeople have received Stephen Minister training.
Learn more about Stephen Ministry



---
They chose Stephen, a man full of faith and of the Holy Spirit… full of God's grace and power
Acts 6:5,8
Stephen Minister training:
Volunteer pastoral care training aims to make you a better listener, friend and caregiver. This is also the first step to becoming a Stephen Minister or Volunteer Counselor in Calvary Soul Care Ministries. The Stephen Ministry Training Course is experienced in round-table small groups and taught in 16, weekly 2 hour sessions. This training combines pre-class reading, lecture with projection, discussion, and skill practice.
Training and Reading Materials Include:
Stephen Minister Training Manuals 1 and 2

Christian Caregiving: a Way of Life (by Dr. Kenneth Haugk)

Speaking the Truth in Love: How to Be an Assertive Christian

When and How to Use Mental Health Resources
Fees for materials are partially subsidized by the ministry, so only $25 is required for registration.

Here is what Stephen Ministers say about the training:
Stephen Minister training teaches principles and skills that equip you to provide high-quality, Christ-centered emotional and spiritual care to others.
You gain insight into the thoughts, feelings, and actions of people who are hurting.
You develop relational and caring skills you can apply to all aspects of your life.
You deepen your faith as the Holy Spirit fashions you into a Christ-centered caregiver.
You feel a special bond with those in your class—experiencing real Christian community.
You come away a better listener, with a lot more compassion and empathy but with healthy boundaries.
Stephen Minister training is a lot of fun!


Training Opportunities at Calvary:
Enrollment is open NOW for the current course offering on Wednesday nights, 7:00 - 9:00 pm, March 22 - July 19, in Fireside Room. Contact Ron Rogalski at 714-550-2361 or at for more information and to register.


---


For additional questions, please contact our Stephen Ministry leader Pastor Ron Rogalski at 714-550-2361 or