"They made their offering to the Lord with a whole heart." 1 Chronicles 29:9


BROWSE OPPORTUNITIES
View various Calvary ministry funds you can contribute toward below. Your generosity will help further the work of the gospel and make a difference here in Orange County and around the world!
WHY REGISTER?
Logging in enables you to create an account (after verifying your email) where you can access your Giving History, create and edit Recurring Gifts, and manage giving methods. You may also give as a guest today.
MY GIVING HISTORY MY RECURRING GIFTS GIVING FAQ OTHER WAYS TO DONATE
GLOBAL OUTREACH TRIPS
In supporting individuals and teams on GO Trips, you are helping the truth and love of Jesus be shared across cultures and generations. Thank you for being a part of building God's kingdom and spreading the gospel around the world!
CALVARY CHRISTIAN SCHOOLS
Help make a difference in children's lives and be a part of providing the best quality academic, physical, spiritual and emotional growth of our students. Click the links below to learn more and give today.
DONATE TO PRESCHOOL DONATE TO SCHOOL (K-8)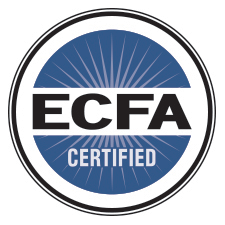 We strive to be good stewards of all God provides for Calvary's local and global ministry. In addition to our annual audit process and ongoing oversight by our team of Trustees, we are also members of the ECFA (Evangelical Council of Financial Accountability), following their best practices for financial management of ministries.

This accreditation agency is dedicated to helping Christian ministries earn the public's trust through adherence to Seven Standards of Responsible Stewardship.


---
DISCOVER MORE
Click the links below to view Calvary's Annual Report or find answers to frequently asked questions and ways to give including stock gifts, IRA charitable gifts, estate giving and more. You may also contact Sheryl Larsen for more information or help with your donation at or 714-550-2369.