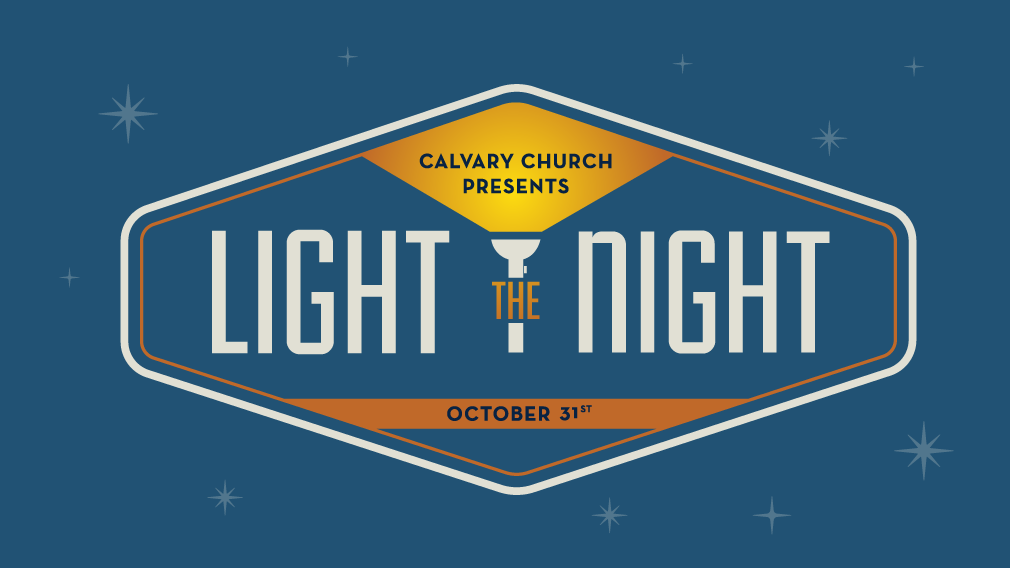 Tuesday, October 31, 2023
,
5:30 PM - 8:30 PM
FREE FALL FESTIVAL!
Come enjoy free, safe fun at Calvary's Light the Night
We're throwing a big 10-acre party for the whole family with fun attractions, game booths, tons of candy, delicious food trucks, live entertainment and more! There will also be a special carnival area just for preschoolers and kindergartners. And, we'll even have a Trackless Train that will be giving out rides on campus all night.
Reach out and invite your friends, family and neighbors to come enjoy Light the Night!
WAYS YOU CAN HELP

BEFORE:
Invite people you know!

Help Set-up will be on October 30 starting at 3:00 pm and on October 31 starting at 10:30 am.
Donate: Cakes + Cupcakes We need 500 cakes and 300 frosted cupcakes for the Cake Walk and Cupcake Walk. "Curbside" drop-off is available in the Wellington parking lot 9:00 am - 5:00 pm on October 30 and on October 31.
Donate: Candy can be dropped off anytime at the church offices, or from 9:00 am - 5:00 pm on October 30 and on October 31. We're looking for miniature chocolates and/or fruity chews like Skittles, Starburst etc.

Pray for all those involved, for safety on our campus and for a night of fun and blessing to our community.


DURING:
Volunteers are needed in all areas during both shifts (5:15-7:00 pm & 7:00-8:45 pm) to help staff Lil' Light the Night, greeting guests, security and other areas. Sign up in Family Ministries during the week, or in the lobby on Sundays. You may also contact us at 714.550.2429.


AFTER:
Clean-up + Tear-down is immediately after Light the Night starting at 8:30 pm. Stay and help for just a little bit or until we're wrapped up by 9:30 pm. Plus, we'll have free Pizza!