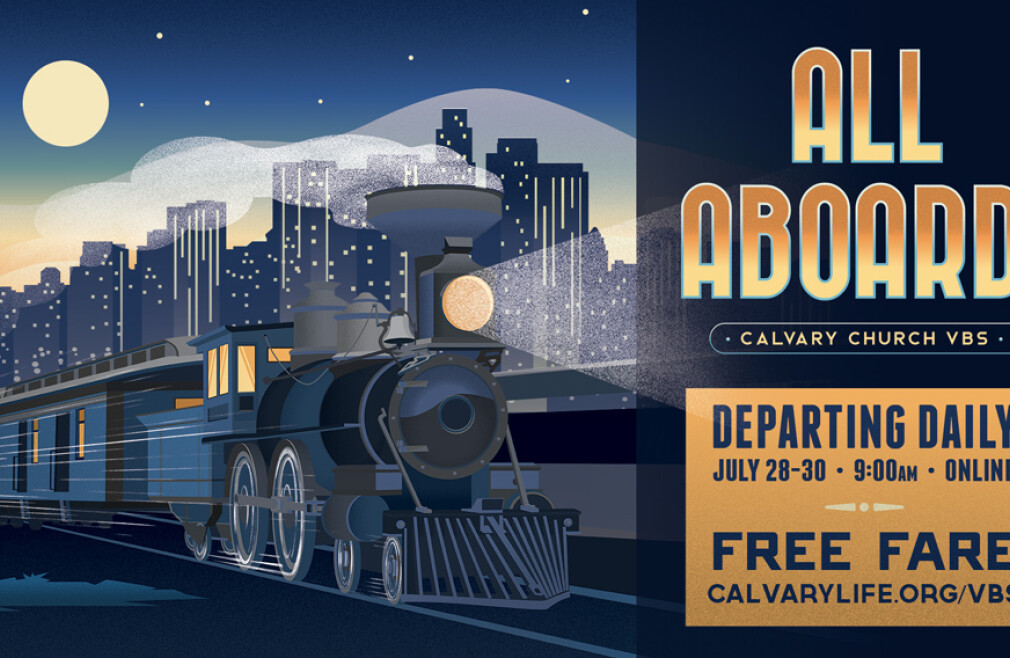 Daily, from 07/28/2020 to 07/30/2020
,
9:00 AM - 10:00 AM

JUMP ABOARD AND SET OFF ON AN EPIC ADVENTURE!

At Calvary's All Aboard VBS (Vacation Bible School), kids will discover that trusting Jesus pulls them through life's ups and downs. Get your FREE boarding pass now for this 3-day, online and at-home interactive program filled with incredible Bible-learning experiences that help kids have fun as they learn about faith. Click the button below to learn how to register your kids, get your VBS kit, and give to support this incredible experience.
SIGN UP HERE PARENT INFO WATCH VBS

VBS FINALE SUNDAY: Be sure to join us online Sunday, August 2 at 9:30am! Celebrate as a church family what God has done in kids' lives this past week at VBS. Find ways to watch, fun activities for kids, and a free resource for everyone in our church family at CalvaryLife.org/LIVE