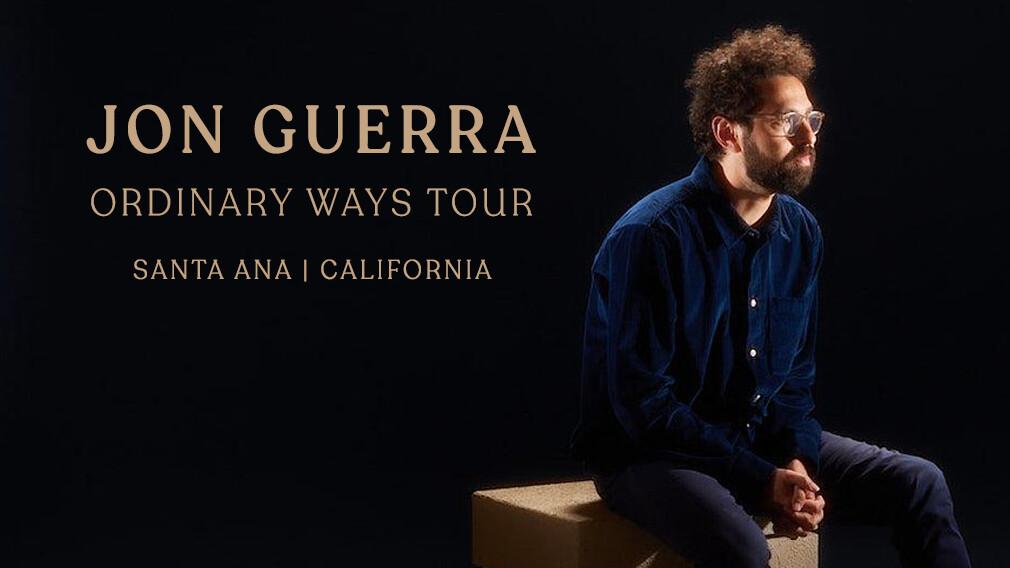 Saturday, June 10, 2023
,
7:00 PM - 10:00 PM



JON GUERRA
ORDINARY WAYS TOUR

Jon Guerra is a singer-songwriter who writes devotional music - less Sunday morning worship music and more Monday morning prayer music. Devotional music is a collaboration with quiet. It's music for attending to the soul, for listening to God.
Based in Austin, Texas his debut album, Little Songs, released in 2015. He also composed music for Terrence Malick's 2019 film, "A Hidden Life." His album of devotional music is Keeper of Days, and his new album, Ordinary Ways, comes out May 12.

Saturday, JUNE 10


6:15PM - Doors open
7:00PM - Concert begins


Get Tickets Online Here Visit JonGuerraMusic.com


Location:
Calvary Church of Santa Ana | Samsvick Chapel
1010 N Tustin Ave, Santa Ana, CA 92705