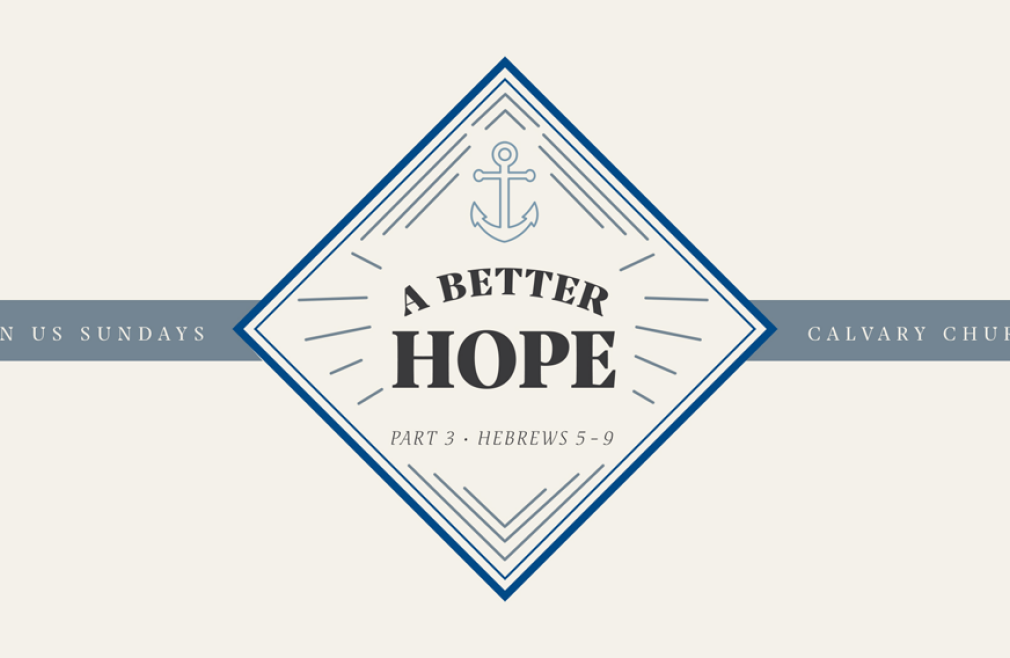 Every Sunday, from 06/28/2020 to 08/16/2020
,
9:30 AM - 10:45 AM

All of us are searching for hope in the midst of a world filled with tension, stress, fear, and conflict. Hebrews 6:19 reminds us that our hope in Jesus is the anchor for our soul.
We often try to fix ourselves, build our own hope, provide our own answers to life's biggest questions and we end up drifting, lost and disillusioned.
As we look into Hebrews 5-9, we will see how we are anchored into the deep solid rock that shows us how Jesus is the better high priest, the better promise, the better ministry, the better hope.

Find ways to watch, sermon notes, kids' activities, and more for each Sunday morning at calvarylife.org/live
---
LIMITED RE-GATHERING | JULY 19, 2020
Current Plan for On Campus Regathering

Sign up to reserve a spot to join us on campus for worship at Calvary Church with a limited re-gathering for 250 people, beginning July 19.
Registration will be required and will open on July 12 at 1:00pm