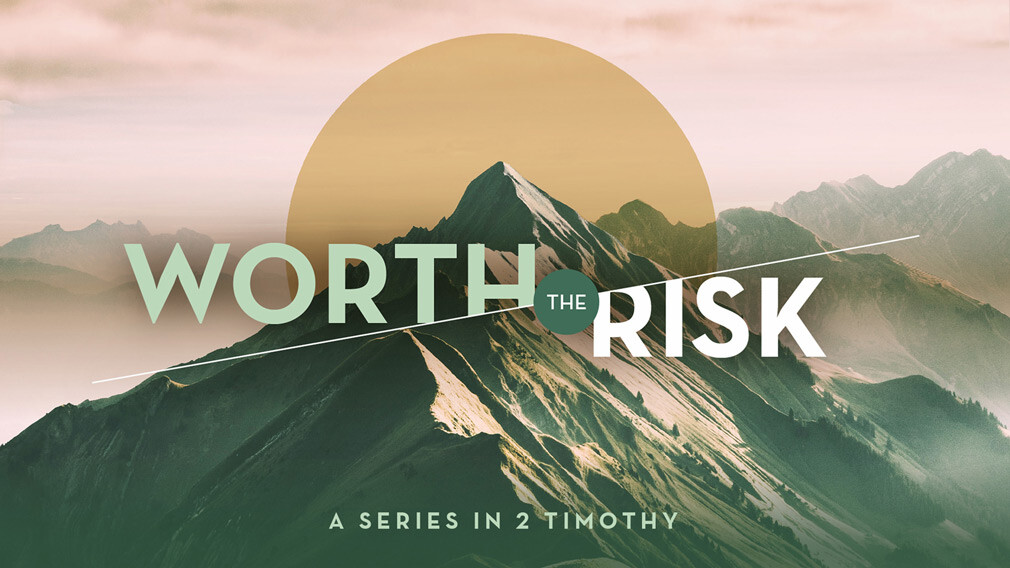 Every Sunday, from 08/08/2021 to 08/22/2021
,
9:00 AM - 10:15 AM
---
ABOUT THIS SERIES

In Paul's famous last words, written while facing execution for his faith, he encourages Timothy to keep following Jesus in the midst of ever-present challenges, struggles, fears, and doubts. Keep believing. Stay the course. Stand strong. Fan the flame. Live in grace. Cling to the truth. Serve the Lord with all your might. Remain faithful to the end. Prepare for the worst. Live for the best. Be unashamed. Because, the promise of life in Jesus Christ and the hope we share in the good news is worth the risk.
Join us Sundays at Calvary for this series in 2 Timothy as we explore this encouraging message entrusted from generation to generation.


---
ON CAMPUS
Join us at Calvary with live music and teaching indoors, and viewing available outdoors on the Patio during the 9am English service.
• English/ASL 9am - Worship Center & Patio
• Español 11am - Chapel
ONLINE
Click below to find ways to watch on our website, Facebook, or Youtube. We also have kids' activities for families to do together. Plus, find helpful resources and next steps to take as you participate in church at home.
• English 9am - Watch Here
• Español 11am - Mira Aquí
---



Children's Ministries
We are so excited to have kids from Birth up to 5th Grade on campus each Sunday morning at 9:00 and 11:00 am.
When inside, masks are requested of volunteers and children 2 years-old and up. We request volunteers to wear masks while serving to model this behavior for children. If a mask is removed, we will not require it be put back on. However, if a parent requests their own child not remove their mask indoors, we will work hard to honor their request and remind the child to put their mask on. Please let us know when checking in your child. We will continue to wash hands and sanitize often. With these changes, it is important to remember to stay home if they are showing any symptoms of sickness or have been exposed to someone who is sick. All other precautions stated in our Regathering FAQ will apply in the Children's Ministries environments.
We can't wait to see you!
---

Student Ministries
The Student Ministry Team can't wait to welcome students each Sunday at 11:00am
Middle School will meet up on the Field and then move down to the Underground Blue Line.
High School will meet in the Underground Yellow Line.


When inside, we think masks and social distancing can help. We trust parents to talk with their students about mask wearing and social distancing and make the best decisions for their students and family. While we encourage mask-wearing, the choice is up to you.
---