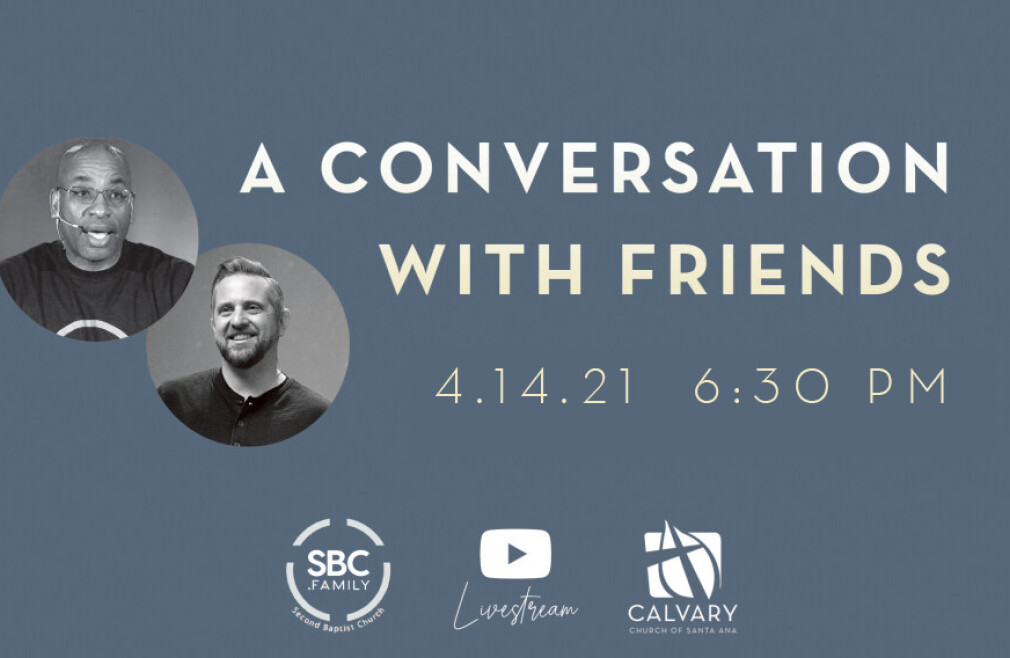 Wednesday, April 14, 2021
,
6:30 PM - 8:00 PM
Join Pastor Eric Wakeling, Senior Pastor of Calvary Church of Santa Ana, and Pastor Ivan Pitts, Senior Pastor of Second Baptist Church of Santa Ana, along with special guest experts for a conversation on the year that was 2020, the state of mental health, and how we can move forward together as the church.
The conversation will be live streamed on Facebook Live and YouTube. The pastors will be taking your questions submitted during the event. Invite a friend to this important conversation!