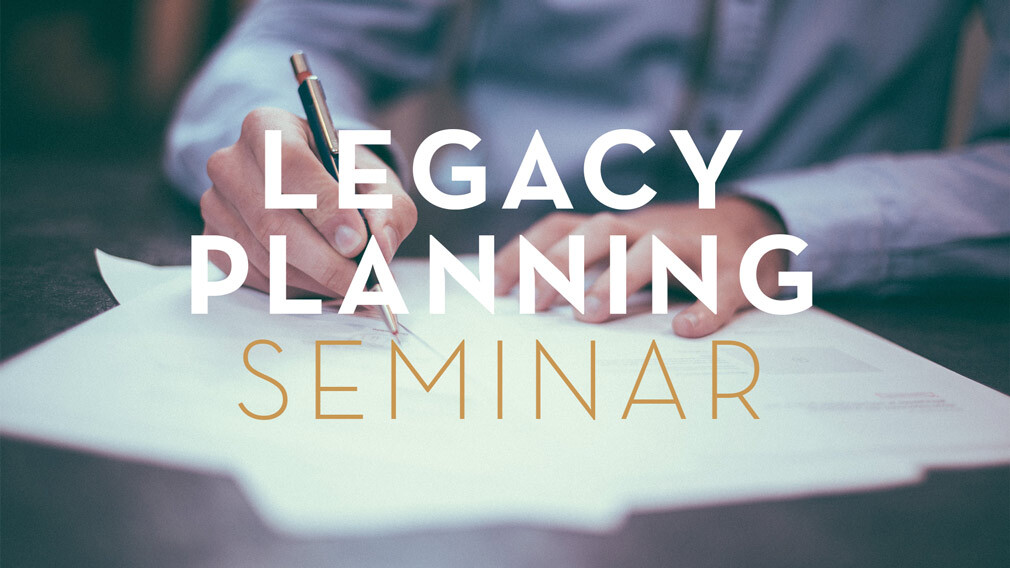 Thursday, October 05, 2023
,
7:00 PM - 8:30 PM
Thursday, October 5, 2023
7:00 - 8:30 pm • Online Webinar
Calvary has partnered with Financial Planning Ministry (FPM) to help guide you through a clear process to create your legacy plan — passing on what you value, saving those you love time and money, and securing peace of mind for the future.
Whether you have an estate plan in place or not, we invite you to take a fresh look at it and have FPM address your planning challenges and priorities at this free seminar on Thursday, October 5 from 7:00 - 8:30 pm.
You'll have the opportunity to hear from Mike Prior, President of FPM, who will give practical input and biblical wisdom to help walk you through the decisions you need to make. You will learn more about Wills and Living Trusts and how to protect your assets for the people and ministries you care about – all from a biblical perspective. After attending the seminar, you will have the opportunity to schedule a follow-up appointment — then to request that FPM prepare or update your estate plan (will or trust) all at no out-of-pocket cost to you.
While we may all agree that a Will and Living Trust are important, many of us postpone creating (or updating) them. We want to bless you as part of the Calvary Church family with this opportunity to learn your options, create your documents and leave a legacy for your family.
QUESTIONS?
Contact Michael Welles, Calvary's Executive Pastor, at 714-550-2313 or .