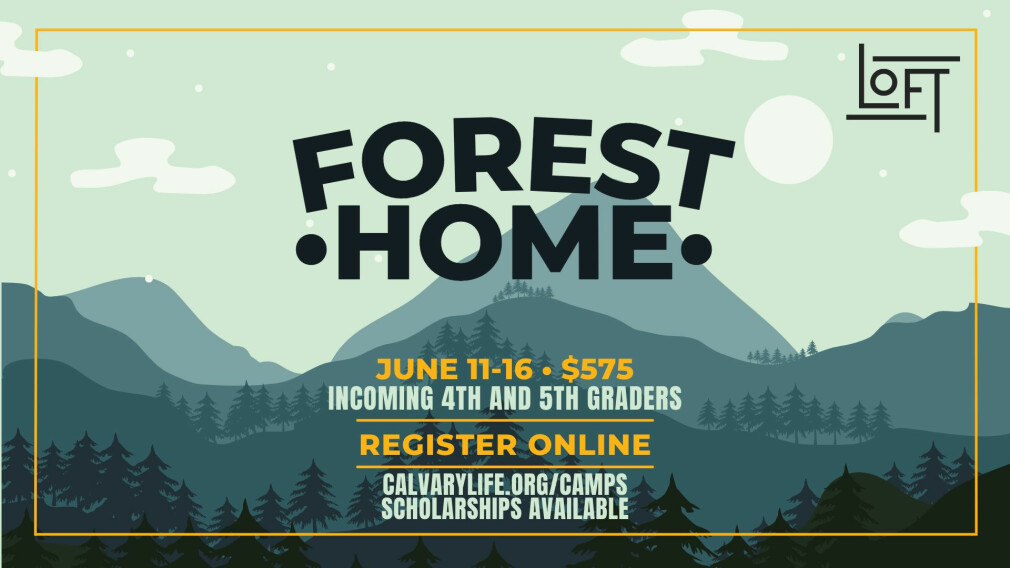 Sunday, June 11, 2023
,
1:00 PM - Friday, June 16, 2023, 2:00 PM
We are excited to offer summer camp at Forest Home for kids entering 4th and 5th Grades in Fall 2023.
The dates for Forest Home are June 11th to 16th, 2023 and online registration opens Sunday, March 5 at 12:30pm!
SIGN UP HERE Parent Info Letter
If you need any help with registering your kids, we will have a support booth in the courtyard in front of the Gym this Sunday at 12:30pm. Come by to say hello and get all the help you need!
The cost for camp is $575, with a deposit of $175 due at registration.
CAMP SCHOLARSHIPS
We know camp is expensive, so Calvary and Forest Home offer scholarships. Calvary scholarship forms are available online. Forest Home Campership applications are also available through their application online. The scholarships are first-come, first-serve, and suggest you do your best to request it 4 weeks in advance.
This is typically the first year children can begin going to camp with their church and it can start off with so many fun memories so please consider having your child join us this year. We hope your child's relationship with God will continue to grow this summer!