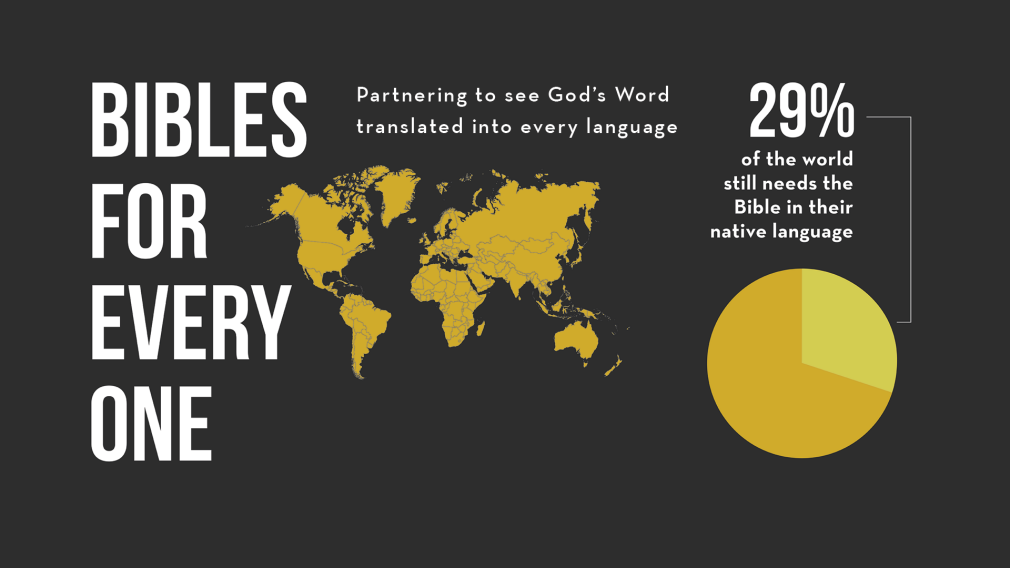 You are invited to a special Bibles for Everyone Celebration service on Sunday, July 2 at 9:00am in the Worship Center. (Today's language translation demo will be done another Sunday due to technical difficulties).

We will not be live streaming the second half of the service due to international security concerns as we hear from our global partners reaching into a creative access nation. So, if you are able please join us at Calvary for this historic day as we gather to worship Jesus, celebrate the completion of a new Bible translation for a language group of 8 million people, and pray for the Gospel to go forth to all the nations.
Calvary currently partners with 23 missionary families working globally on translation projects, so that the 29% of the world without Bibles in their language can have one. Thank you to all who give so generously and faithfully to Calvary's Reach Missions fund. You can help further this ongoing work by giving online here.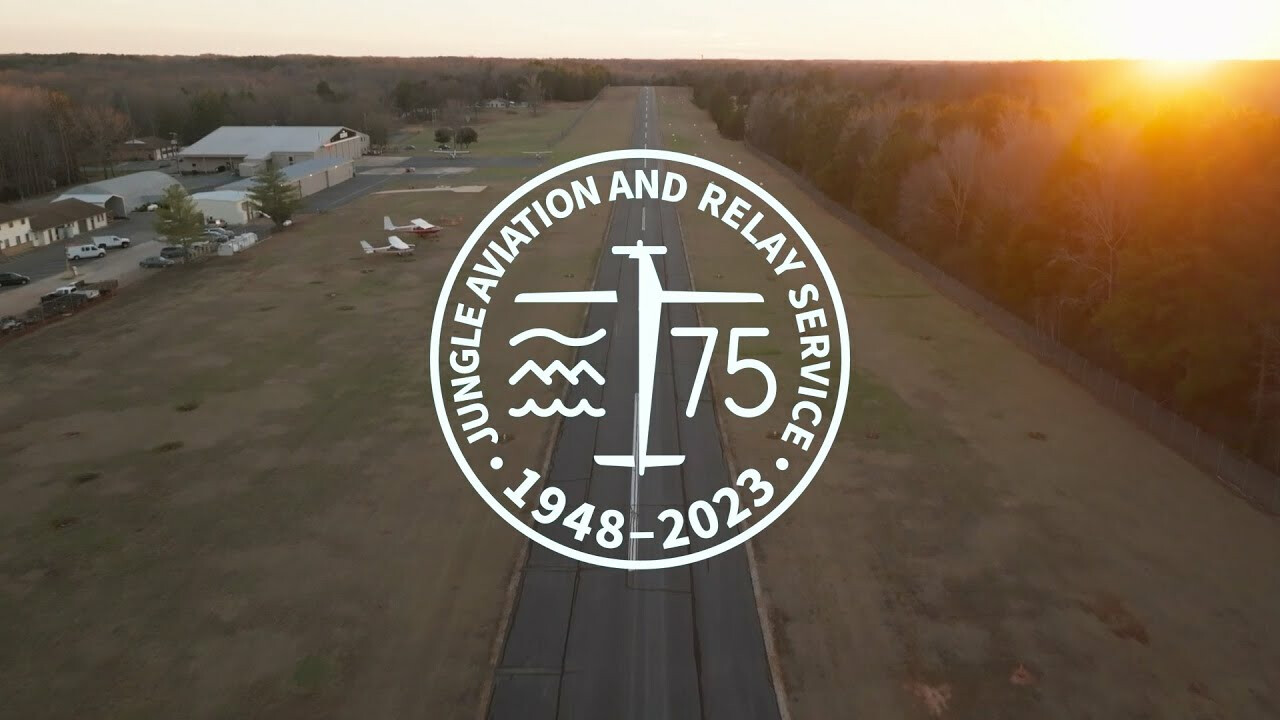 On July 2, following the Bibles for Everyone Celebration service at 9:00am, we invite you to come watch "Whatever it Takes" at 11:00am in the Worship Center. This feature-length documentary shows how God has used JAARS over the last 75 years, making Bible translation possible through off-the-grid logistical solutions to reach the end of the earth with the Good News!
---
ON CAMPUS
Join us at Calvary with live music and teaching indoors, and viewing available outdoors on the Patio during the 9am English service.
• English/ASL 9am - Worship Center & Patio
• Español 11am - Chapel
ONLINE
Click below to find ways to watch on our website, Facebook, or Youtube. Plus, find helpful resources and next steps to take as you participate in church at home.
• English 9am - Watch Here
• Español 11am - Mira Aquí
---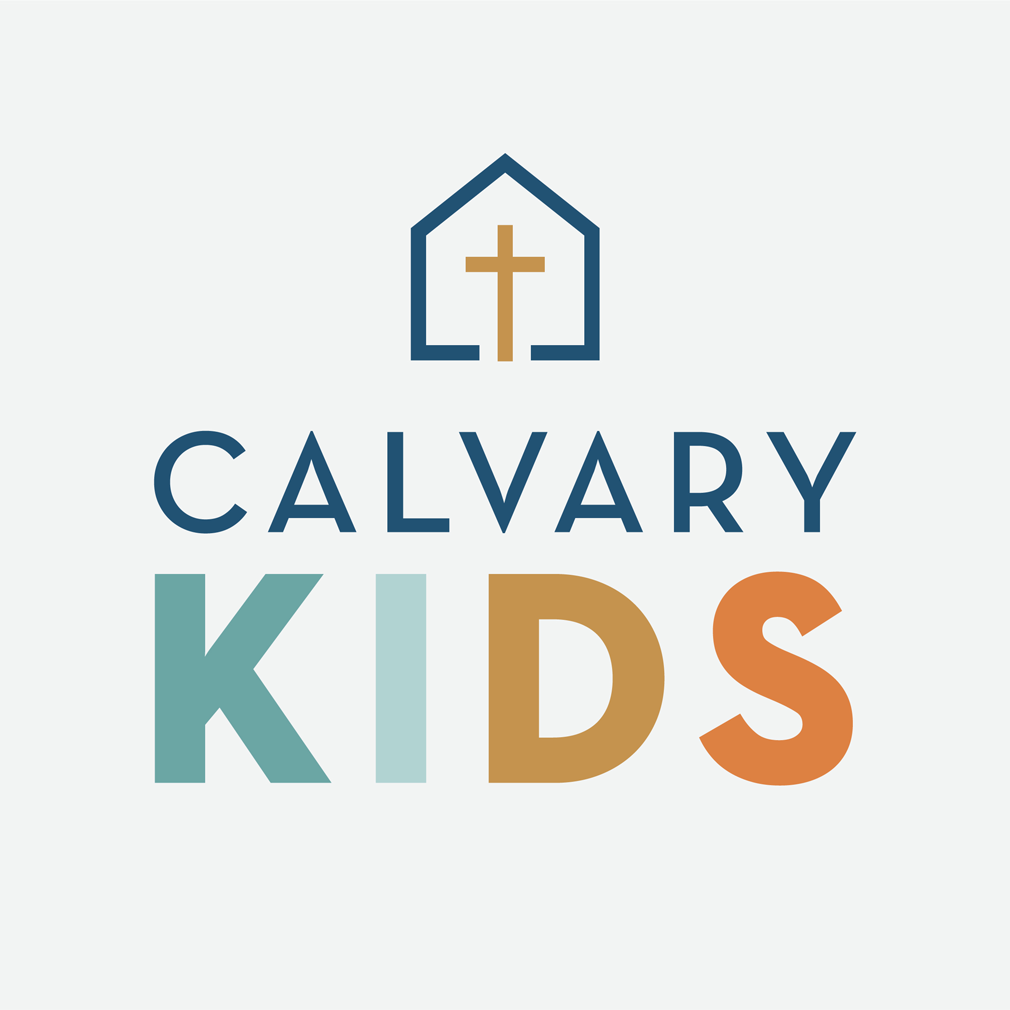 Kid's Ministries
We are so excited to have kids from Birth up to 5th Grade on campus each Sunday morning at 9:00 and 11:00 am as part of Kid's Ministries!
You are also welcome to worship together on-campus with your children. Families can bring their children's activities and snacks to enjoy while worshiping together outside on the patio or inside the Worship Center auditorium.
---

Student Ministries
The Student Ministry Team can't wait to welcome students each Sunday at 11:00am
---
LifeGroups for Adults
Grow together in community with groups meeting Sundays at 11:00 am, as well as various times throughout the week.