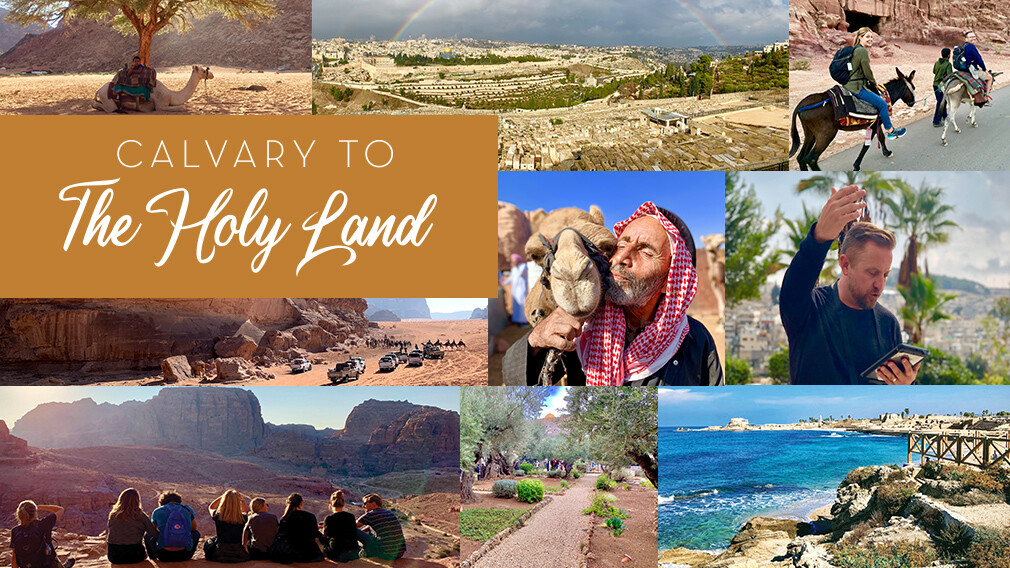 Tuesday, February 22, 2022 - Sunday, March 06, 2022

Tour the Holy Land with Pastor Eric Wakeling


Join Pastor Eric Wakeling on the trip of a lifetime to the Holy Land!
Come be immersed in the land and lessons of the Bible as you're led on a journey through Scripture. Your local guide and driver will bring the past and present culture alive through all your senses. This journey takes us to Jordan and Israel with an incredible itinerary and includes walking a portion of the Jesus Trail between Nazareth and Galilee. This trip is for people of all different speeds and capabilities. There will be options at certain sites for more or less rigorous hikes.

Itinerary Highlights: Learn the life-changing lessons of the Bible in the places they happened. We will visit the Sea of Galilee, Capernaum, Mount of Beatitudes, Jordan River, Nazareth, Mt. Carmel, Dead Sea, Masada, Caves of Ein Gedi, Qumran, Jerusalem, Temple Mount, Western Wall, Garden of Gethsemane, and many, many more.